The Great Purge: Spring Cleaning In San Antonio
Today we're talking about how to downsize during spring cleaning and what to do with your items that you are decluttering here in San Antonio. There's lots of charity shops that can benefit from your donations we're giving you the details on how to downsize, what to donate, and where to donate your items once they're sorted!
We could all use a little motivation to get through some of our unused and unloved items. After the last few years we all have some extra items lying around the house that we aren't using now that we are back to a more normal sort of life. Get those items out of the house, give them a second chance at life, and do some good in your community…all at once!
You might not know this but you can actually donate your stuff to a variety of locations around San Antonio. Your donations help to support their mission here in Phoenix and across the state. They sell items at their thrift store locations which helps to fund their mission while also providing jobs here in the area.
Making donations is an easy way to support charity and they'll do the heavy lifting if you have a lot to donate…more on that below!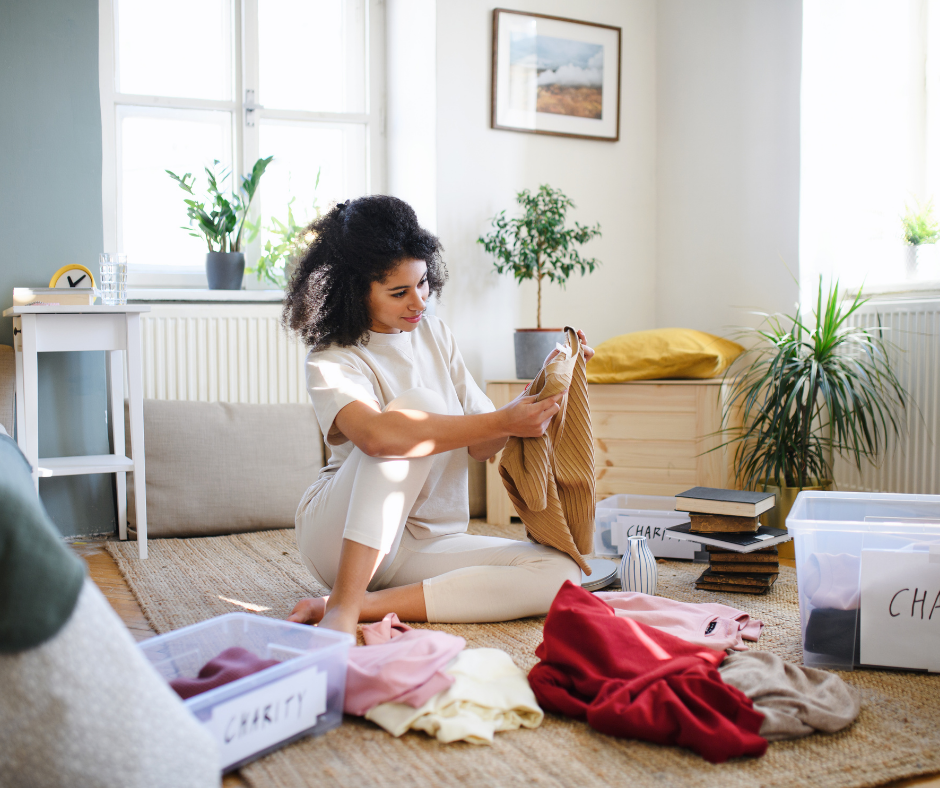 What kinds of items can you donate?
The first and most important rule of donating items is that they need to be in good condition. Donating junk or damaged items doesn't help charities, it just makes a lot more work for them when it comes to sorting items and disposing of them. Do everyone a favor and make sure your items are in good condition before donating them
Here are some common types of items that you can donate to charity and that you can usually find around your home not being used anymore:
Is there anything I can't donate?
Here's a list of items that are generally difficult to donate without first calling to make sure that the specific charity you are donating to will accept them. Many places do take some of these items but you should always call to check first so you don't waste your time, their time, or a trip!
Can I have my items picked up in San Antonio?
Below we have a list of charities that will pickup your items here in San Antonio. Some of them do have requirements on the size of the pickup so be sure to contact them in regards to what you are donating and when it can be picked up.
It's great to have an option like this if you don't drive, don't have a suitable vehicle for transporting large items, or if you simply don't have time in your day to make one more stop.
Looking for San Antonio Apartments?
If you are new to the San Antonio area or if you just want to check out what is available in terms of pet friendly apartments and awesome places to live in the area, we can help.
Check out The Place at Oak Hills and The Place at Castle Hills. Our MCLife communities are fantastic locations and they are full of features and amenities that you just won't be able to find in traditional housing / rental options.
We have a 100% pet friendly apartments policy which means you never have to worry about bringing your pets with you. All pets, all the time, they're family, no breed or sizing restrictions ever.
San Antonio Living Posts:
It doesn't matter if you've lived here in San Antonio for five minutes or five years, there is always something new and exciting happening in this amazing city. 
Here are some posts that we think you will love. Hopefully these San Antonio living posts will inspire you to get out there and explore, see all that there is to see and do some fun and exciting things!