Since Cinco de Mayo is coming up fast, we've decided to talk about the best Mexican restaurants in town. There are so many great spots and just one little Cinco de Mayo!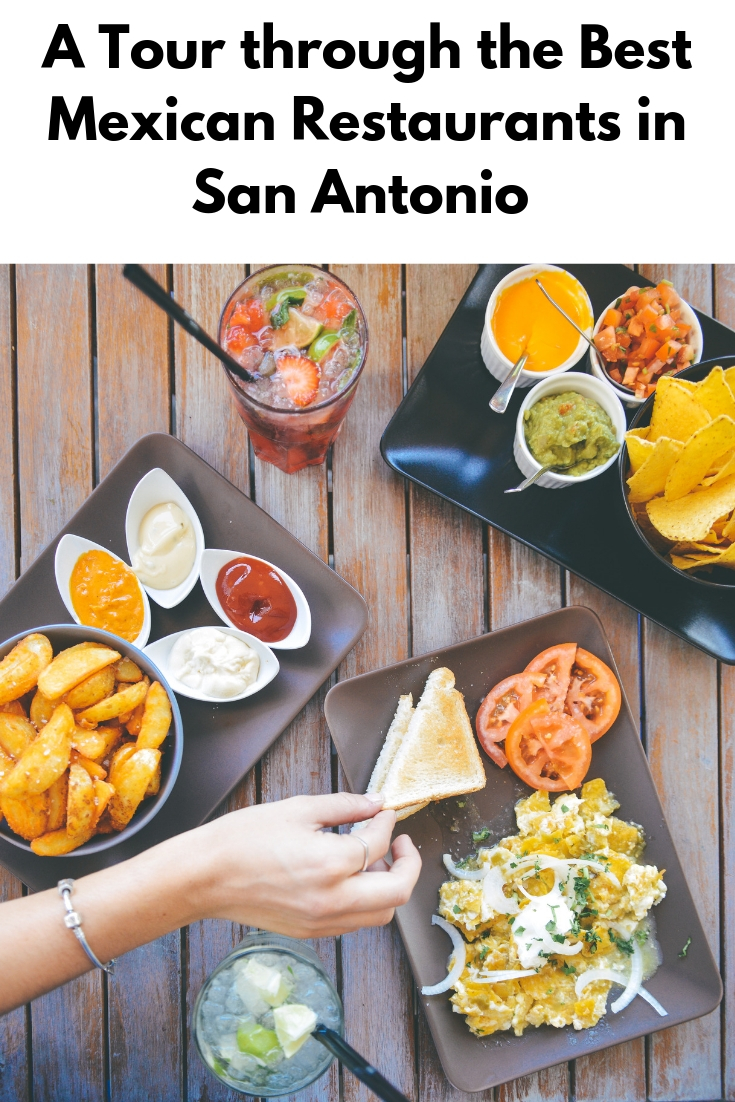 A Tour through the Best Mexican Restaurants in San Antonio
Must Try: You have to try the enchiladas if you head to the Original Blanco Cafe! They're best known for their enchiladas and there's a good reason for that, they're amazing. 
If you are looking for some history with your great Mexican food you should check out The Original Blanco Cafe. It's located near the Alamo and they are serving up some of the best enchiladas in town. They also make an amazing carne guisada taco loaded with beef, brown gravy, and served on a flour tortilla with shredded cheese and salsa verde!
Must Try: The puffy taco of course! They're amazing and of course they're being copied now throughout Houston but you have to try the original at Ray's! 
When you head into Ray's you have to get a puffy taco. The avocado puffy taco is by far the best 😉 but you can try them all and see which one you think is the best. The tortillas are creased and then deep fried so they puff up and get so delicious and amazing. Ray's has a trademark on this amazing creation, they're the original puffy taco and the flavors will speak for themselves.
Teka

 

Molino

| 7231 U.S. 281 Access Rd.
Must Try: Chicken puffy tacos are amazing at Teka Molino. The chicken is slow cooked and simmered to perfection. 
I think everyone should have a chicken puffy taco from Teka Molino at least once in their life. They are so delicious and of course, the original puffy tacos from Ray's are great but Teka Molino has perfected the slow roasted chicken filling and they are truly one of a kind. If you stop by, don't forget to get some guac, it's so fresh and delicious you won't ever want to eat anything else again!
Must Try: You have to try the grilled tilapia tacos. It's truly amazing how delicious these fish tacos are! 
Rosario's is not just serving up some of the best Mexican food in town…they're also known for their fish tacos. Grilled tilapia tacos served with chipotle mayo, cabbage lime slaw, pickled red onion, and avocados are so amazing. They make their salsa fresh in house and it's amazing, charred jalapeños give their salsa the best flavor in town. If you like shrimp you have to try their grilled shrimp dishes as well.
Must Try: Breakfast Tacos are a great way to start off the day! 
Taco Taco Cafe was featured on Diners, Drive-Ins, and Dives. They deserved that feature as well as their Best Tacos San Antonio award because they are serving up some truly out of this world Mexican cuisine here in San Antonio! They use fresh ingredients for all their dishes and their fresh roasted tomatoes and chiles de arbol make their salsa some of the best in town!