Culinaria San Antonio is celebrating the best flavors of San Antonio during San Antonio Restaurant Week from January 16-28, 2023! We can't wait to taste all of the amazing dishes being served up by restaurants all over San Antonio!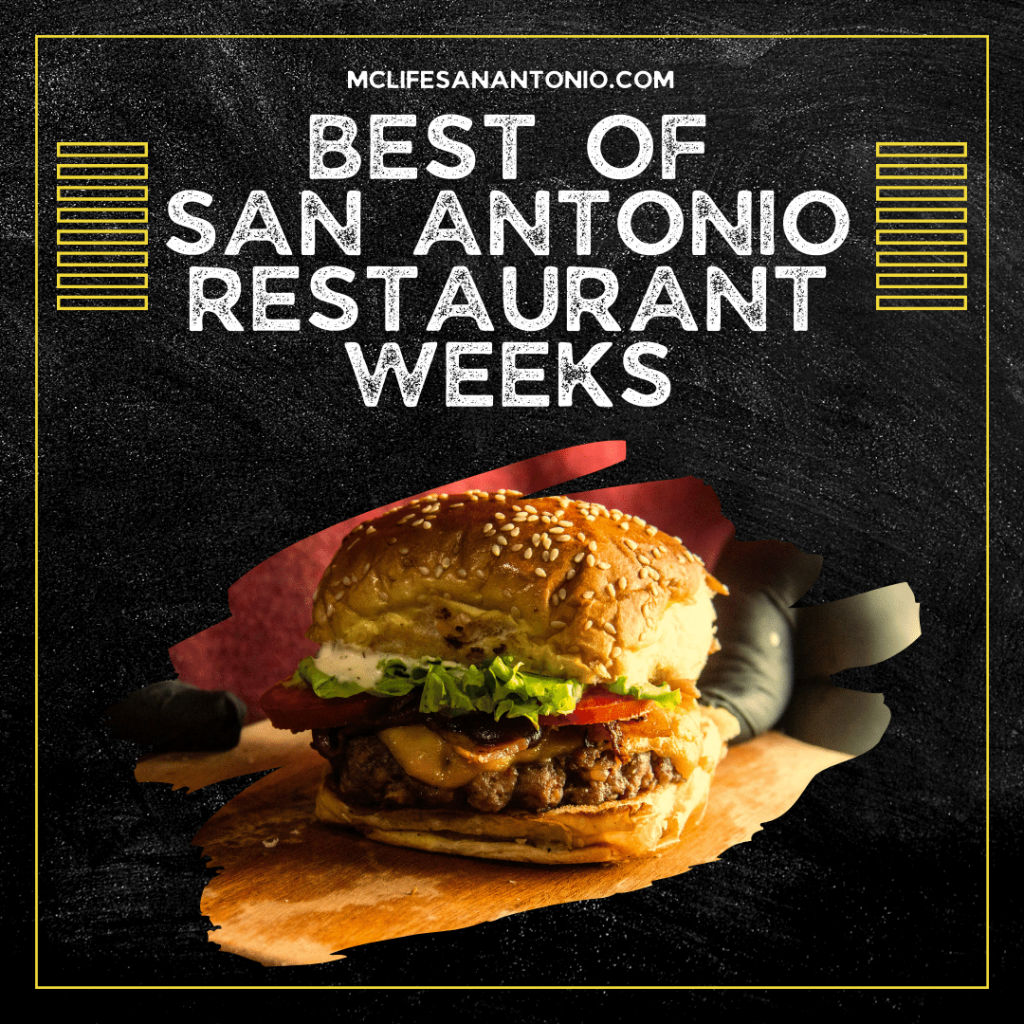 San Antonio Restaurant Weeks!
Here's how it works: from January 16-28, 2023, restaurants throughout the city will be offering specialized 3-course prix-fixe menus for lunch and dinner.
While reservations are not required, they are strongly encouraged because of the high volume of customers the restaurants will receive. If you would like to book a reservation, contact the restaurants directly.
Check Out Hot New Spots and Old Favorites!
Since there are so many participating restaurants, we have carefully gone through, checked them out and have decided on our must-try spots!
The Jerk Shack
Phone: (210) 776-7780
Why: Delicious artisanal Caribbean cuisine here in Texas! Listed on Eater's Best New Restaurants in 2019, this local favorite also has national acclaim.
Phone: (210) 226-7256
Why: A great place for a drink and meal before a show at the Majestic or a stroll along the River Walk.
Phone: (210) 352-3171
Why: Consistently rated one of the best seafood places in town. Enjoy sophisticated fare and premium seafood amid elegant surroundings.
Phone: (210) 222-2008
Why: Housed in a unique and decadent glass conservatory near the River Walk, Ocho offers a menu and cocktails rooted in pan-Latin cuisine and culture. Chef Jesse Kuykendall, who won during season 47 on "Chopped," surprises visitors with delicious dishes, such as "Chuleta de Puerco al Pastor" or "Panela a la Plancha."
Phone: 210-979-6565 and (210) 227-2900
Why: Wood-fired pizzas made with farm-fresh ingredients! Famous as much for the dough as for the toppings, the pizzas come out piping hot and perfect after sizzling for just 90 seconds in the oven. As a bonus, be sure to check out the burrata bar!
There you have it! This has been the Best of San Antonio Restaurant Week! These are the restaurants we definitely need to try during Restaurant Week, and you should to! We are excited to be a sponsor for the event and look forward to seeing you there!