Moving to a new city can be exciting as well as overwhelming. Big cities are among the most interesting and attractive places to live, and San Antonio is one of the largest cities in the United States. San Antonio is home to major industries, cultural diversity, great schools and delicious foods. We've put together a list of tips for adjusting to life in San Antonio so that you can feel comfortable knowing the neighborhood.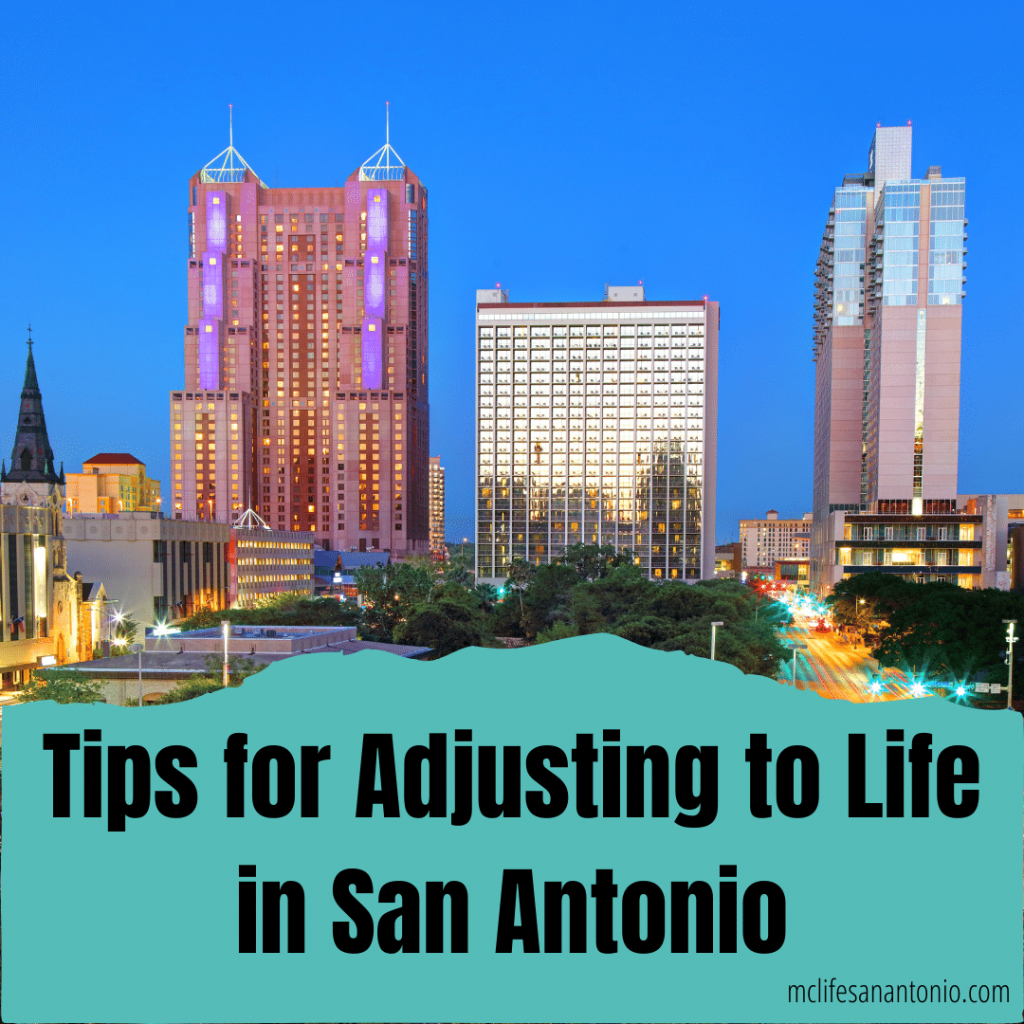 Explore the Town
1. Be a Tourist
Being a tourist, even if you now live in San Antonio, is the best way to learn about a city. Make it a point to explore your new home by checking out local points of interest, tourist attractions and highlights of the city. Make sure to mark your calendar for popular events in San Antonio, like the Best Fall Festivals or the Best Spring Festivals. For example, one of the most popular events in the area is Fiesta, which has been celebrated every spring since 1891. Events, such as Fiesta, is a great opportunity to learn about various cultures, meet other residents and participate in a meaningful event for the entire city.
2. Get Your Bearings
Learning new things, such as the easiest routes to school and/or work, where to grocery shop or where the closest medical facilities are, is often the most difficult part of moving to a new city. The city of San Antonio is made up of 14 different neighborhoods, so it will be helpful to learn about your specific neighborhood as well as a few surrounding neighborhoods. This will help you expand your options. Each weekend, spend a few hours driving from one place to another and learning various landmarks. For example, to find the quickest route to work, take a familiar route to your place of employment, but take a different route home. This will allow you to discover new places as well as familiarize yourself with areas that have the most and least traffic and/or road construction.
3. Meet Your Neighbors
There are several benefits that come with meeting your new neighbors. They will be available to watch your home while you are away, their children can play with and introduce your children to others in the neighborhood, and the best benefit is you may find yourself making a great, new friend. Your neighbors can be a great asset when it comes to learning the neighborhood, and if they are also new to the area, you can explore it together.
4. Become a Regular
Part of the San Antonio experience, is finding new restaurants, cafes and bookstores. Once you find places that you love, make it a point to go there a couple of times each week and before you know it, the staff as well as other regulars will begin to have conversations with you. This is a great way to meet new people, make new friends and feel recognition in a new city.
5. Learn New Things
Moving to San Antonio means you will be surrounded with various cultures, so take the time to learn new things. For example, one of the things San Antonio is known for is the food. There are a variety of fine restaurants to enjoy, but the city is widely known for its Tex-Mex and Mexican dining. Be adventurous and step out of your comfort zone when it comes to trying new things.
Moving to a new place can be hard and disconcerting–it can make you feel like an outsider. Enjoy your time exploring and getting to know the city with these tips for adjusting to life in San Antonio.