This Saturday, November 24th is small business Saturday. That means that you can make a difference in your community by shopping local. Your local small businesses are what make your neighborhoods special. Show your support this weekend and visit some of our personal favorite small businesses in San Antonio!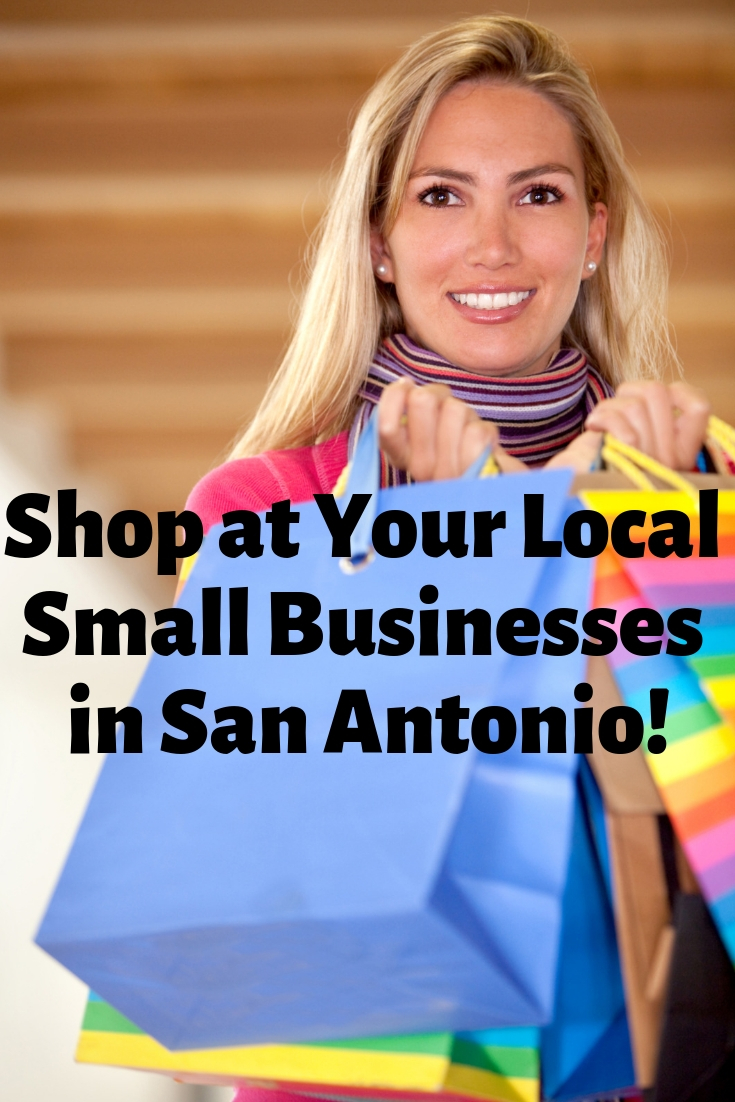 Shop At Your Local Small Businesses In San Antonio
Where: 4834 Whirlwind Drive, San Antonio, TX  (16 minutes from The Place at Castle Hills)
Ranger Creek Brewing and Distilling is a great spot to visit for Small Business Saturday in San Antonio. They brew locally and in small batches. Who wouldn't want an amazing local bottle of whiskey for the holidays?! Forget about buying gifts you can totally just visit them for Small Business Saturday and buy for yourself, no judgement here!
Where: 4100 S New Braunfels Ave, San Antonio, TX 78223 (26 minutes from The Place at Castle Hills)
H-E-B Plus is a great local option for anything and everything. They sell electronics, TV, gaming consoles, speakers, clothing, accessories, even things for the kitchen and appliances! You can find cool little items as well to give as gifts or for kids and teachers during the holiday season. You can get some great deals and feel better about shopping for those items with a more local option.
Where: 306 Pearl Parkway, Suite 106, San Antonio, Texas 78215 (20 minutes from The Place at Castle Hills)
One of the best ways you can support your local economy is by shopping small. Instead of hitting the big chain stores this year, head to The Twig Bookshop for all your written word needs! They have classics all the way up to the most newly released titles. This great spot also hosts many readings and events. You can attend their events and make purchases for everyone on your shopping list this year. Keep them in mind while you are doing your Black Friday shopping this year to avoid the madness and make sure your dollars are supporting a great part of the local ecosystem here in San Antonio.
Where: 1414 S Alamo Ste 103, San Antonio, TX 78210 (19 minutes from The Place at Castle Hills)
You can stop by Blue Star Provisions to purchase Karma Candles and other awesome local products. They have so many cool and unique offerings and they do it with a perfectly fun vibe. A must for your Small Business Saturday shopping in San Antonio.
Where: 4109 McCullough, San Antonio, Texas 78212 (17 minutes from The Place at Castle Hills)
For all the ladies out there, make sure to add Julian Gold to your list of shopping spot for small businesses in San Antonio. They really do have it all! Anything you might need from clothing and shoes all the way to makeup and beauty essentials. For all the guys out there who need a great gift for the special ladies in their life: head on in and ask the sales people, they're great at offering suggestions if you aren't sure exactly what to buy!
Where: 514 W. Commerce, San Antonio, Texas 78207 (19 minutes from The Place at Castle Hills)
El Mercado is a three block open air market near city center. It's an amazing outdoor plaza and the largest Mexican market in the US. There's nearly 80 speciality shops along with 32 shopping stands, produce stands, and even restaurants. There are always local musicians and artists for entertainment as you browse and shop. Anything on your list: you can find it here! They have artwork, locally made clothing, leather goods, accessories, trinkets, and items for the home. You can even find locally sourced food items for the culinary genius on your list.
Where: Blue Star Arts Complex, Bldg. B, 1420 S. Alamo  #108, San Antonio, Texas 78210 (21 minutes from The Place at Castle Hills)
Mockingbird Handprints is a shop that features locally and uniquely made items. You can find awesome options in furniture, fabrics, textiles, and even antiques and art work. Shopping local at small businesses in San Antonio has never been so much fun! This is the ideal spot to purchase gifts if you need something totally unique, fun, and a little bit quirky.