Just as quick as it started, we get ready to say goodbye to 2018. A lot has happened here in San Antonio, so we decided to give you a Year In Review of the Best Things San Antonio had to offer this year.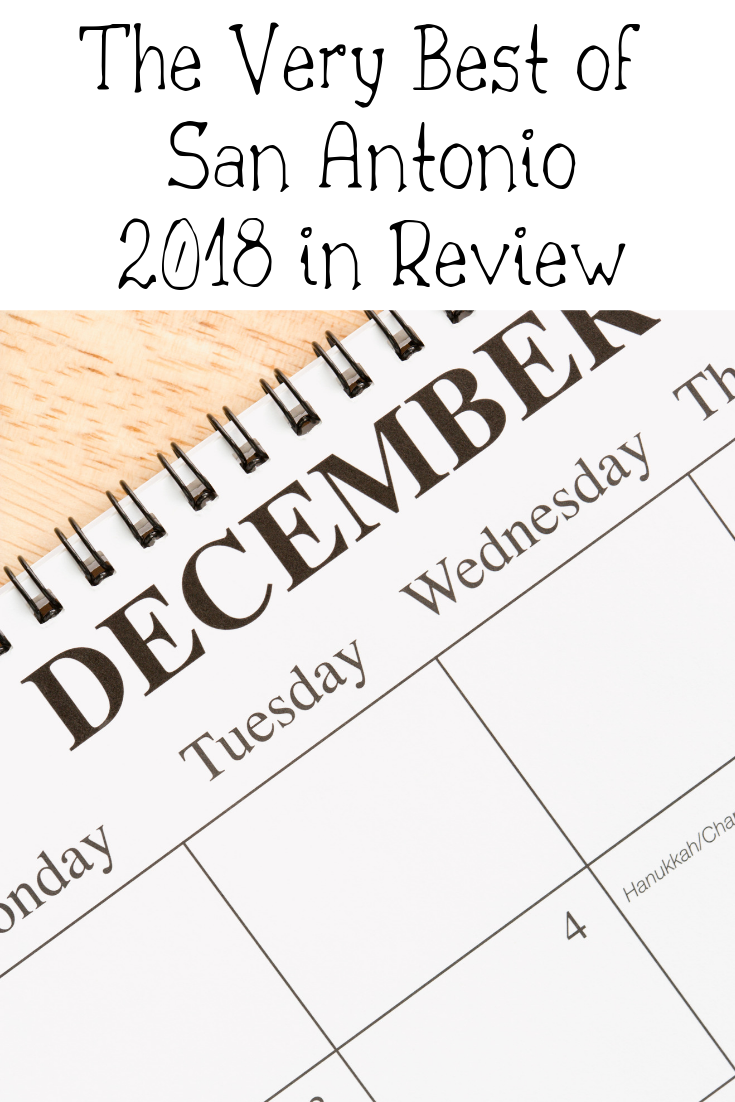 San Antonio 2018 | A Year In Review
Can you believe that 2018 is almost over?! As we look back on San Antonio 2018 we've rounded up some of the best things, places, and events from the year. Take a look and don't forget to pencil some of these events in for 2019!
Best Event or Festival
Fiesta San Antonio 
Started in 1981, Fiesta San Antonio began as a one day parade, but Fiesta has grown into a celebration of San Antonio's rich and diverse cultures spanning 10 days!
Best New Restaurant
Con Safos 
Con Safos menu is inspired by the Tex-Mex culture of San Antonio's working class, with The Yanaguana Garden as an amazing view to compliment an succulent meal!
Best Pet Event
Dog Days San Antonio
When it comes to pet events in San Antonio you won't want to miss Dogs Days. It's so much fun and it's fun that you can have with the entire family, furry ones included.
Best Farmers Market
Pearl Farmers Market 
There are a lot of great reasons to love the farmers markets here in San Antonio. They give us fresh produce, access to locally sourced meats, products, and more. If you haven't had the pleasure of checking out Pearl Farmers Market here in San Antonio 2018 make sure to add it to your plans for 2019.
Best New Business
The Shops at La Cantera
Featuring a mix of local shops and restaurants and chains to make an amazing blend of shopping all in one location!