Between the crisp fall weather, jack-o'-lanterns, costumes, haunted houses, and Halloween parties, October has so much spooky fun to offer. The following are just a few Halloween events around San Antonio.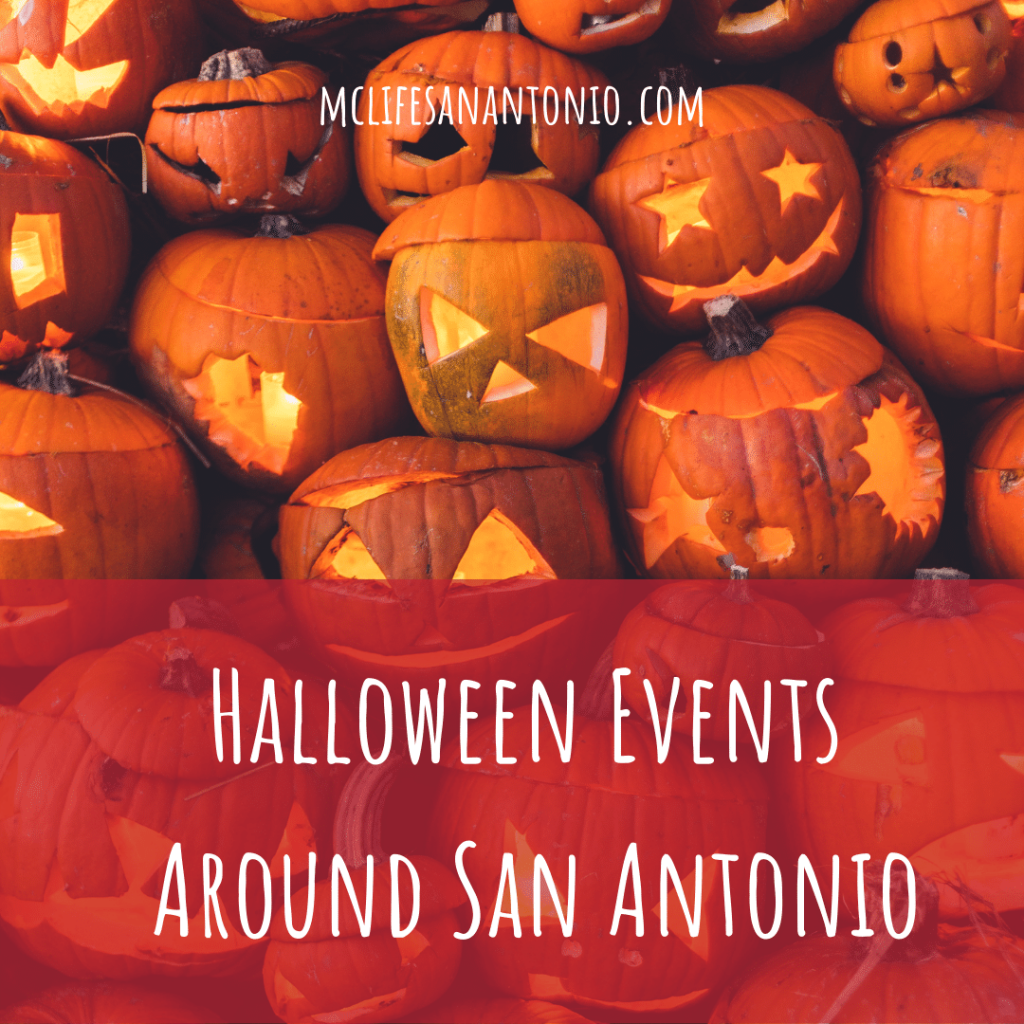 Fantastic Family Fun
The South Texas Maize is open to anyone who loves embracing the fall season. You can get lost in a seven-acre maze, pick pumpkins, go on a hayride, build a campfire, or simply enjoy delicious food.
If you're looking for a little education with your Halloween fun, check out BOOtanica Saturdays at the San Antonio Botanical Gardens. Learn about bats, the harvest, butterflies, scarecrows, and Dia de los Muertos every weekend in October.
This event is perfect for your little ones. Dress them up in their adorable Halloween costume and go to the zoo for some trick-or-treating and non-scary Halloween fun.
Ghosts, Monsters, and Halloween Thrills
Head to Six Flags for a night of screams, horror, and thrills as you visit four haunted houses. The medieval torture chamber will have you running from evil spirits or go below Crackaxle Canyon into an abandoned mine filled with the undead. No matter which haunted house you choose, you'll get your fill of scares for Halloween.
This is the largest and longest haunted house in San Antonio, which starts in the basement of a 107-year-old house, goes into a graveyard, and into an elevator to the thirteenth floor. It isn't a typical haunted house with monsters that jump out, but rather it's a graphic and theatrical show that focuses on visceral and psychological horror.
There are plenty of fun and spooky ways to explore San Antonio's haunted past and present. The Sisters Grimm offer bus and walking tours, including a stop at the cemetery and San Antonio's most haunted hotel. Voted #2 ghost tour in the country!
There you have it! These are some of the best Halloween events around San Antonio. Whether you're going out with the family or a group of friends, there's tons of Halloween spirit around San Antonio.