Are you excited for Christmas? Do you wish your home looked like a winter wonderland? While San Antonio may not get the stereotypical snowy winter outside, you can still decorate your apartment to celebrate the holiday season. Here are a few winter holiday DIY decor projects you can do until it's beginning to look a lot like Christmas.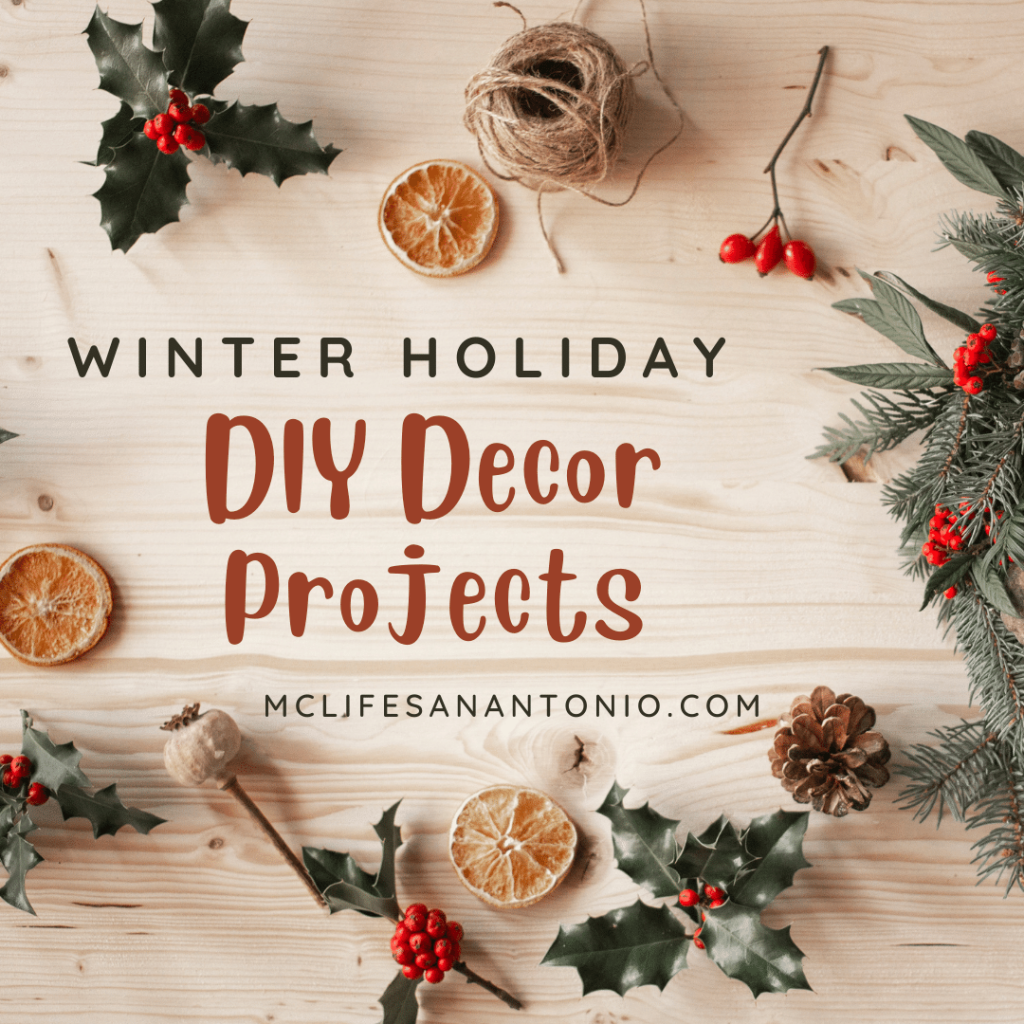 DIY Holiday Decor Projects
A Crackling Fireplace
This DIY project from HGTV is perfect for apartment dwellers since you don't have a real fireplace roaring in your living room. Find a blank piece of wall and draw your own fireplace where you can snuggle up with your loved ones. Set up some pillows and blankets and enjoy your family's company. To make it extra authentic, put some chestnuts, gingerbread cookies, or pies in the oven to make your house smell like Christmas.
Let It Snow
Even though the weather outside isn't quite so frightful in San Antonio, you can still pretend like it's snowing outside with this craft from Fox Hollow Cottage. Simply get some pinecones, white craft paint, a silver jingle bell, some hooks, and twine to tie it all together. Paint the edges of your pinecones with the white craft paint so they look like they've been dusted by snow. Attach the hooks to the bottom of the pinecones and link everything together with the twine. Now you have a snowy decoration you can string up on your tree or around your apartment.
Oh Christmas Tree!
One of the best ways to make your home feel (and smell) like Christmas is by having a real tree in your home. Whether you get a full-sized tree that you deck out with ornaments and lights or something a little smaller, the pine and evergreen scent are sure to have you singing carols. To DIY a Christmas tree project, take a look at this idea from Good Housekeeping. Plant spruce seedlings in silver pails and line them up on your coffee table, windowsill, or mantle. Add some ornaments to the base of the trees or hang a line of garland and ornaments to make it feel extra special.
White Christmas
To top off your winter decorations, DIY your own Christmas village with these tips from Pink Pistachio. Purchase some apothecary jars, large mason jars, or even a cake stand and create wintery scenes. This craft really lets you get creative and create your own wonderland. Simply cover the bottom of the jars with sea salt to make snow, put in some lights, and finish it off with winter village pieces of people, trees, pets, stores, and more.
Even though you might not have a traditional Christmas outside, there are still plenty of ways to make it feel like the holidays insides. Decorate your table, put up a tree decked out with ornaments, and hang up some mistletoe. You'll be amazed by how quickly you'll get in the spirit with these winter holiday DIY decor ideas.