Earth Day is coming up fast! If you don't already have your plans for this great holiday figure out, now is the time to get organized. Here in San Antonio there are some fun events and fundraising efforts taking place!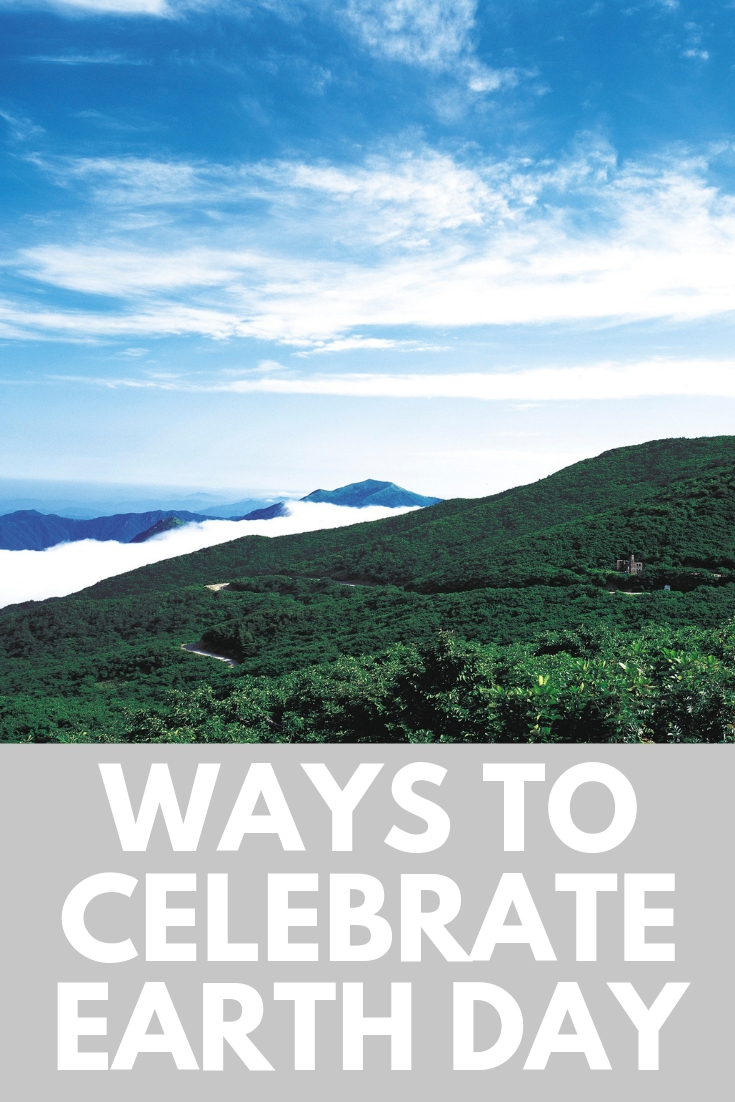 Ways to Celebrate Earth This Earth Day!
Earth Day begin in 1970 and has continued on, growing stronger each year since. Nearly 1 billion people from around the globe celebrate Earth Day each year, the largest secular holiday celebration in the world! Here are some great craft ideas for Earth Day that will have you and your kiddos enjoying this holiday with a little extra creative flair.
This is a classic Earth Day activity. So fun to see the world designed through the eyes of kids. Relatively inexpensive to put together and so much fun for kids to see a little bit of science and lots of creativity!
Since Earth Day is such a great learning experience for kids this DIY seed paper craft is awesome. They'll be able to see the fruits of their labor and learn about how things grown. Not to mention they'll have have a blast nurturing their little plants from seedlings into full grown plants.
These beautiful paper daisy flowers are easy to make, fun to put together, and they make a great demonstration for Earth Day. Using household items for more than one purpose and who doesn't love a beautiful spring bouquet of daisy flowers?
Put some of those old newspapers to good use with this recycling craft! An earth day garland will be fun to draw and color while also making use of something kids might otherwise see as waste!
How many science lovers do we have out there?! This is a great craft for earth day and it also has lots of potential for learning and educational functions. Might be a great way to work Earth Day into your homeschooling curriculum.
Kids today are obsessed with slime, right?! Or have they moved onto something different? Here it seems that the kids are still loving slime, this Earth Day slime is fun, easy to make, and perfect for celebrating this fun holiday.
If you have older kids who can handle more of a challenge this paper making craft is excellent! It's a great way to show them how paper is made and let them reuse something mundane to make something creative.
What events are happening for Earth Day here in San Antonio?
Wondering if there are any events happening in San Antonio that are centered around Earth Day?! You are in luck. There are quite a few great events that will get you up, moving, and out to enjoy this beautiful world that we call home. Check these events out and let us know how you'll be celebrating this year.
2019 Earth Day 5K & 10K San Antonio
Apr 22 – 30
78284, San Antonio, TX
Website Here
2019 Earth Day 24,901 Mile Run/Walk Challenge
Apr 1 – 30
Choice Inn Motel, 2212 E Commerce St, San Antonio, TX
Website Here
Earth Day Trash Pickup Run
Mon, 6:30 – 8:30 PM
McAllister Park, 13102 Jones Maltsberger Rd, San Antonio, TX
Website Here
Celebrate Earth Day
Mon, Apr 22 – Tue, Apr 23
Mission San Jose, 6701 San Jose Dr, San Antonio, TX
Website Here
Seguin Earth Day Festival and Trade Days
Fri, 11 PM
205 N River St, Seguin, TX
Website Here