Summer is finally here! Your kids are probably excited to have three months earned time off from tests, homework, and projects. The problem then becomes how are they going to fill all those hours this summer and be entertained at the same time? You can avoid the summertime slump by providing summer activities for kids in San Antonio throughout the summer that they will enjoy. Here are some fun ideas in and around the San Antonio area, including a few you can even do in your own home!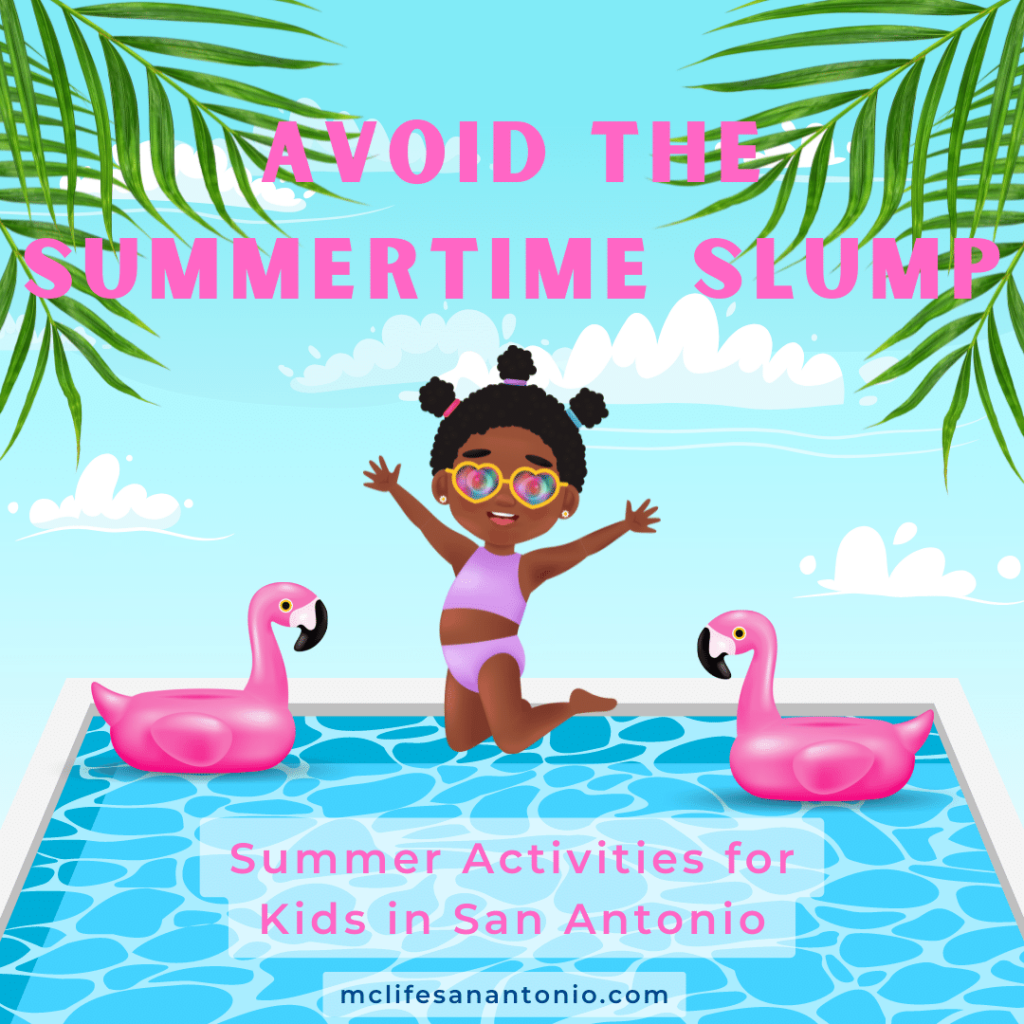 Summer Events and Activities
Fun at Home!
Your local craft store is filled with projects to keep your kids busy all summer long. At the beginning of the summer, make a special trip with your children to pick out a few things for them to do. Play to their strengths — if you know your child likes to paint, spring for a decent set of paints for them to use, and a few canvases. Craft stores make paint safe for even the youngest children so everyone can get in on the artful fun. Or you can use fabric paint to paint your own t-shirts, hats, or tote bags. When the kids are finished, they can wear their creations around town.
Kid Friendly Events This Summer in San Antonio
If your kids need some structured play time with other kids, check out the San Antonio Parks System Summer Youth Program! Available for ages 6-12, with tons of fun activities indoors and out.
Or, have some musical fun by taking your kids to The Tobin Center to see the fun and exciting family friendly events that will keep you out of the sun. Check the events listings to see each season's family offerings.
Staycation Destinations around San Antonio
You can also take "staycation" day trips around San Antonio to visit various attractions, If your kids love animals, then you might take a daytrip to the San Antonio Zoo. This facility houses over 3,500 animals of all different species, so there is plenty to see and do.
Summer is the perfect time for water play, so do a tour of all the free splash parks in the city! Hemisfair Park has an especially beloved splash park and three-story play structure to get the wiggles out of your kids.
For larger parks there is Sea World San Antonio, and Six Flags Fiesta Texas. These parks both make for good places to take a two-day trip, you can stay in a hotel near the parks.
For each of the parks, check around your town for hotels that offer ticket deals with your room stay. Not to mention, these hotels even come with some great kid friendly perks, such as free breakfast or a pool with a slide. Make this staycation one to remember.
These are just a few options to keep your kids entertained all summer long. If you're looking for even more ideas, check out our review of museums in San Antonio or our list of short day trips outside the city–lots of kid friendly options! These summer activities for kids in San Antonio will make the days fly!