MCLife Pet of the Month August 2015
Here at MCLife San Antonio we offer pet friendly apartments in San Antonio. To go along with our open pet policy, we have the Pet of the Month program which honors the furry friends in our residents' lives. Each month we will be picking a winner from your submissions. We're happy to celebrate the Pet of the Month August 2015!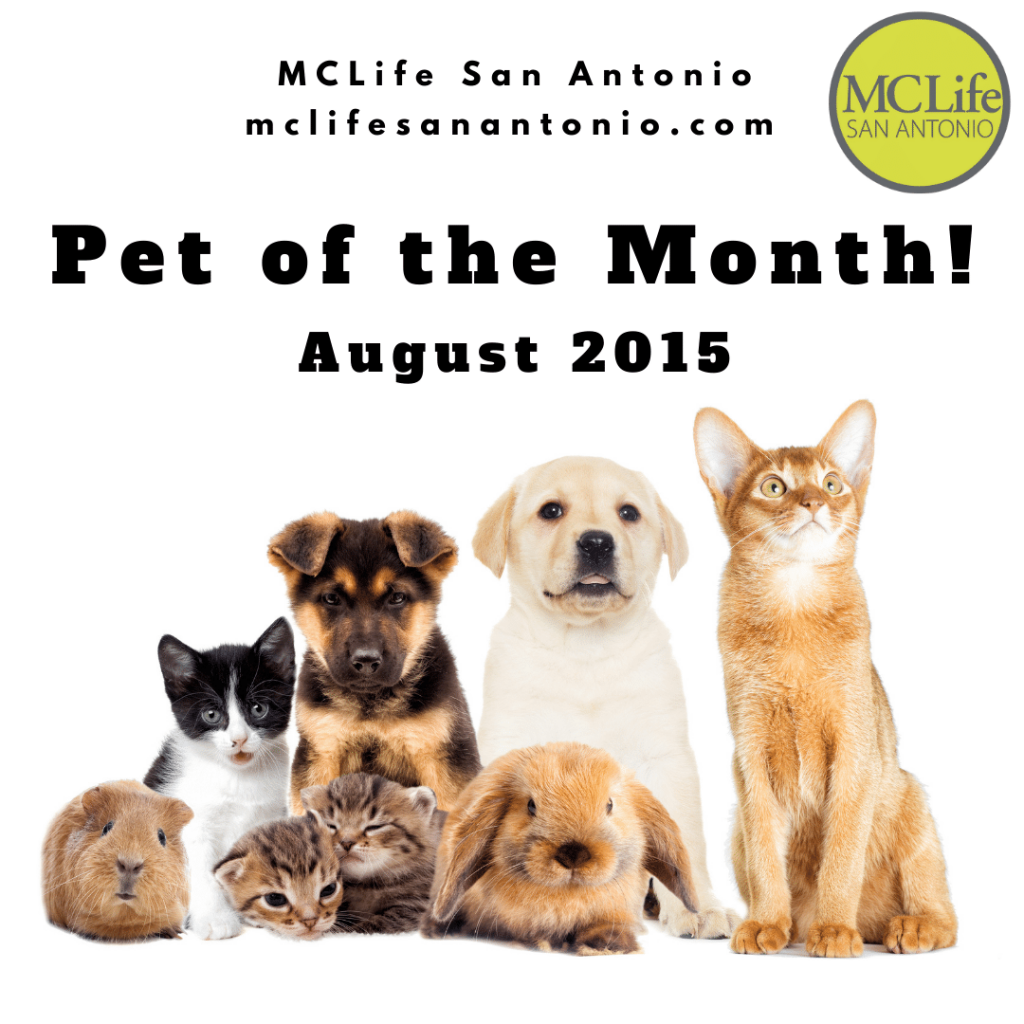 Let's introduce you to this month's winner: Isa Ellemay Jones! (pictured right)
"This is our 9 month old Box/Pit mix named Isa (E-Sa) Ellemay Jones. She was named after one of our favorite movies….Fools Rush In! The main female character was Isabel but her family called her Isa for short. She is a high energy, loving, playful pup with an attitude like a teenager….not afraid to talk back when told to do something! She loves the dog park and playing with our 9yr old son for hours. This picture is how Isa loves to play with her toys. When not doing that she is chasing her tail!"
San Antonio Humane Society Pet of the Month
As well as celebrating our resident's pets, we are partnered with the San Antonio Humane Society and will be featuring one of their pets each month as well! Congratulations to their winner: Atta! (pictured left)
"Are you in need of a partner to explore the world with? If so, you will always have a buddy in Atta! She is a 6 year old Shepherd mix who has so much to offer. She loves her daily walks and wants to spend the time just exploring her surroundings while using her good leash manners. Atta also enjoys being loved on. She has a short tan coat, white socks, and the cutest face that you will fall in love with. Stop by the SA Humane Society soon and let Atta join you on your adventures!"
Want to Win Pet of the Month?
Curious how you can win next month? Any and all residents are welcome to send a photo of their pet along with a brief pet bio to PetofTheMonth@Mclife.com as well as their "San Antonio + Your First & Last Name" as the subject line! That's it!