How will you beat the summer heat this year? Why don't you check out some of the great museums in San Antonio? Take a day trip into Downtown San Antonio to visit some of the city's museums, grab a bite to eat, and get out of the neighborhood for the afternoon. We are going to share some of our favorite summertime activities with you! There's a lot to see and do at the great museums in San Antonio so let's get started!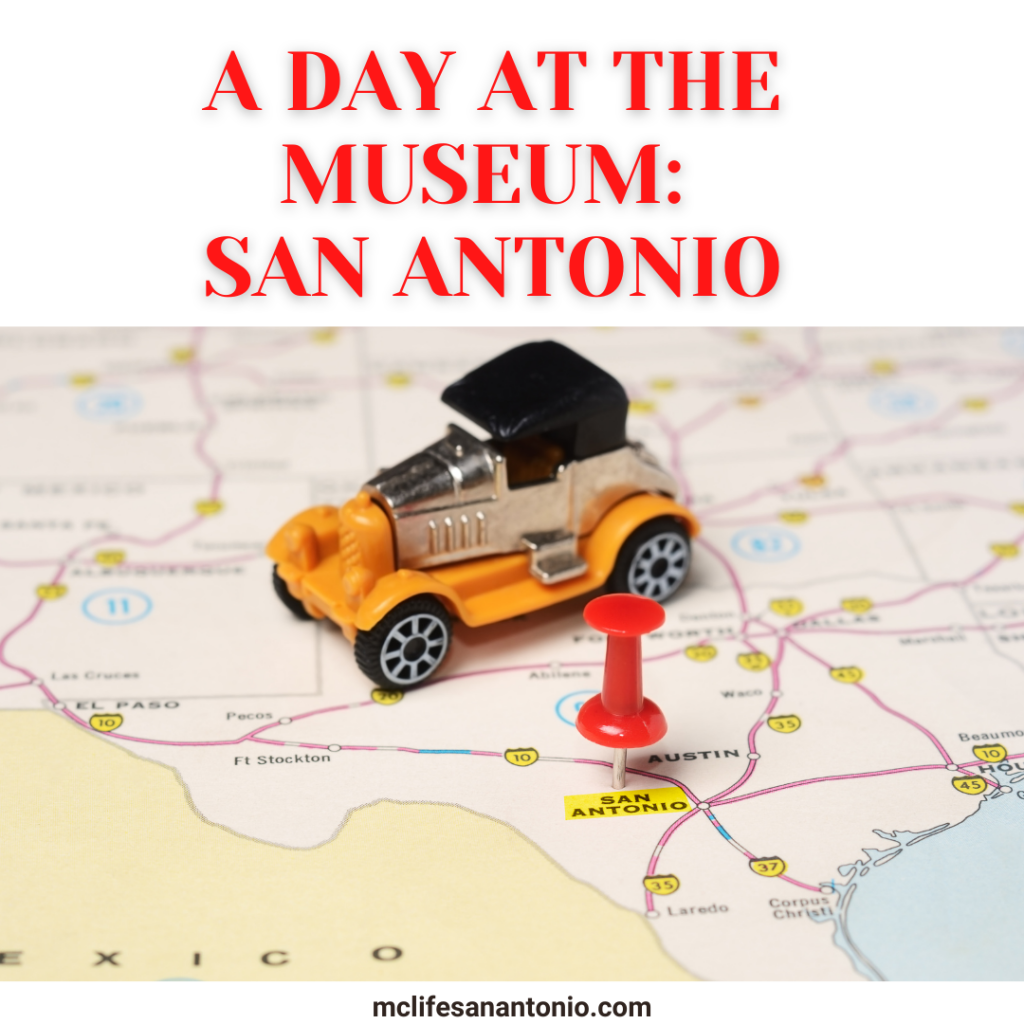 Museums in San Antonio
Downtown
A wacky San Antonio Museum you should check out is Ripley's Believe it or Not. Enter the odditorium to see oddities from across the ages: two-headed animals, a vampire killing kit, and more. Some of the exhibits may be better suited to older children because they can be a bit spooky. However, there are other exhibits, for instance Louis Tussaud's WaxWorks and Ripley's Moving Theater, which offer family fun.
The San Antonio Museum of Art is located on the river walk and is home to collections of American, Ancient Mediterranean, Asian, Contemporary, European, Islamic, Latin American and Oceanic art pieces. Whether you like the contemporary and modern to ancient pieces of work, there is something for everyone to enjoy. They also occasionally feature changing exhibits from various artists from around the world. It's an inspirational museum that any art lover or art newbie will enjoy.
The Centro Des Artes is a beautiful building and exhibition space that showcases work centered on Latino arts and culture. Exhibitions cover contemporary to works from the past, focusing particularly on the stories of Latino voices. It's a wonderful art center in downtown San Antonio.
North Central San Antonio
If your kids are animal lovers, you have to check out The San Antonio Zoo. The San Antonio Zoo covers 35-acres with over 750 species and 3,500 animals! Exhibits include, for instance, Africa Live! Amazonia, the Gibbon Forest, Hixon Bird House, Toadally, and The Nature Spot. Other fun attractions include Butterflies! Caterpillar Flight School, a train that takes you on a ride through the zoo, and a carousel. Visitors may especially enjoy Lory Landing, where guests can feed lories.
The DoSeum is San Antonio's Museum for Kids! It's a fully hands on museum designed to teach children through activities, tinkering and fun. Fun exhibits include, for example, Sensations Studio, Little Town, and Spy Academy. Kids of all ages can use their imaginations and express themselves! They also have summer camps and other programs.
The Witte Museum will teach you all about South Texas history, culture and natural science. Sign up your kids to enjoy the special Sunday STEAM kids program, join the Land Stewardship Ambassadors, or listen to the Witte Museum podcast! The Witte Museum includes the South Texas Heritage Center which features old photographs, maps and artifacts from South Texas across decades. Come to the Witte Museum for a educational, fascinating experience that will teach you all about South Texas.
There you have it! This is our guide to a day at the museums of downtownSan Antonio!