Are you ready for springtime? As the weather heats up, flowers start to bloom, and spring settles in, San Antonio comes to life. There are so many spring festivals around San Antonio this year that you will want to check out. Whether you're looking for art, food, music, or a mix of all three, there is a festival waiting for you in upcoming months! We're bringing you a Guide to Spring Festivals in San Antonio.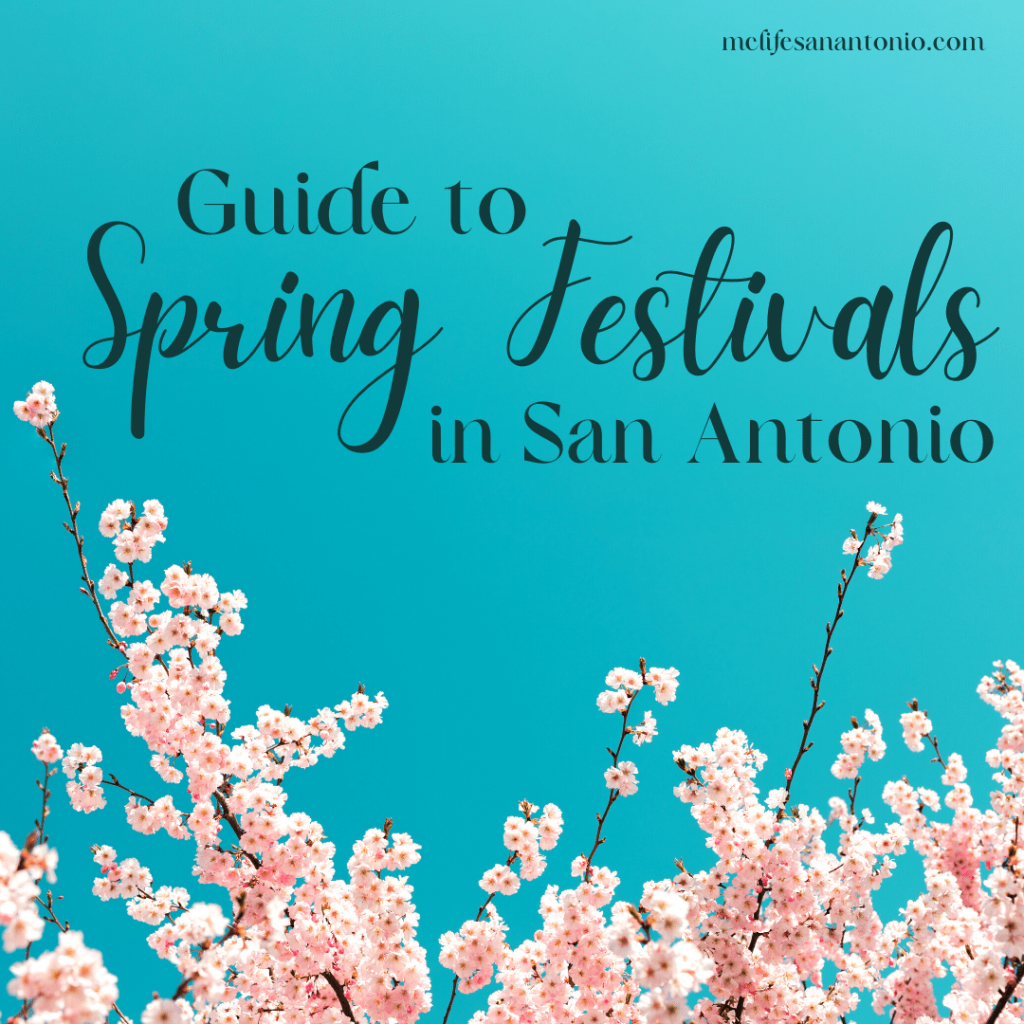 April Festivals and Events
San Antonio Book Festival is a free event that celebrates local and national authors and the love of books. Enjoy Book Appetit, an elegant evening of excellent literary entertainment, submit a book, or just come to enjoy the readings, signings, and book sales.
The Helotes Fairgrounds hosts an annual Scottish heritage festival by the name of the San Antonio Highland Games & Celtic Music Festival. Activities include Celtic dance, live music performances, and Scottish heavy athletics. Stop by the Clan Village for genealogy information, or take the kiddos by the Kid's Glen for children's activities. Scottish dogs lead a very cute parade, and the 4-H building on the premises hosts a Highland Dance competition.
Held in what's widely considered to be the "Strawberry Capital of Texas," the Poteet Strawberry Festival is a Texas-sized celebration of the juicy fruit. The three-day festival features concerts with well-known country Western and Tejano musicians as well as a variety of family-friendly attractions like a gunslingers show, bull riding, rodeo performances, carnival attractions, barrel racing, a hypnotist, comedy juggler, petting zoo and a fiddle contest.
San Antonio has been celebrating Fiesta for over 125 years, and it is still better than ever! Start your Fiesta countdown clocks, people of SA. Soon you'll be donning medals, guzzling beer, and enjoying an event that is only rivaled by New Orleans' Mardi Gras. FYI: if you've never been, it's mandatory that you attend the Oyster Bake.
Hawaii in Texas? Yes! The Alamo Aloha Festival takes place in San Antonio during Fiesta week, Hawaiian style. The festival features Hawaiian-themed food, fun, games and activities. Ethnic dance and entertainment groups perform throughout the day at this family-friendly Polynesian celebration. Fun for the whole family!
May Festivals and Events
Dance your boot-wearing, Stetson hat-loving, heart out at the Tejano Conjunto Festival
If you're not up to date on conjunto music, this festival is a great place to start. Expect legendary performances from Conjunto Music Hall of Fame award winners and other well-known artists. Dance to your heart's content!
What: While the Barbacoa & Big Red Festival in San Antonio is primarily about the heavenly coupling of two southern staples, there are also drink specials, live music and family-friendly activities. This spring event is the perfect cap to a weekend and a great opportunity to satisfy cravings while discovering new music with family.
There you have it! This is your Guide to Spring Festivals in San Antonio! Looking for more stuff to do in San Antonio? Check out our San Antonio Bucket List!