The holidays are a time spent with family and friends but they can also be expensive. Instead of breaking the bank to get shiny new gifts for everyone on your list, have a crafty Christmas. We've picked out some of our favorite DIY gifts for the holidays that your family and friends will love!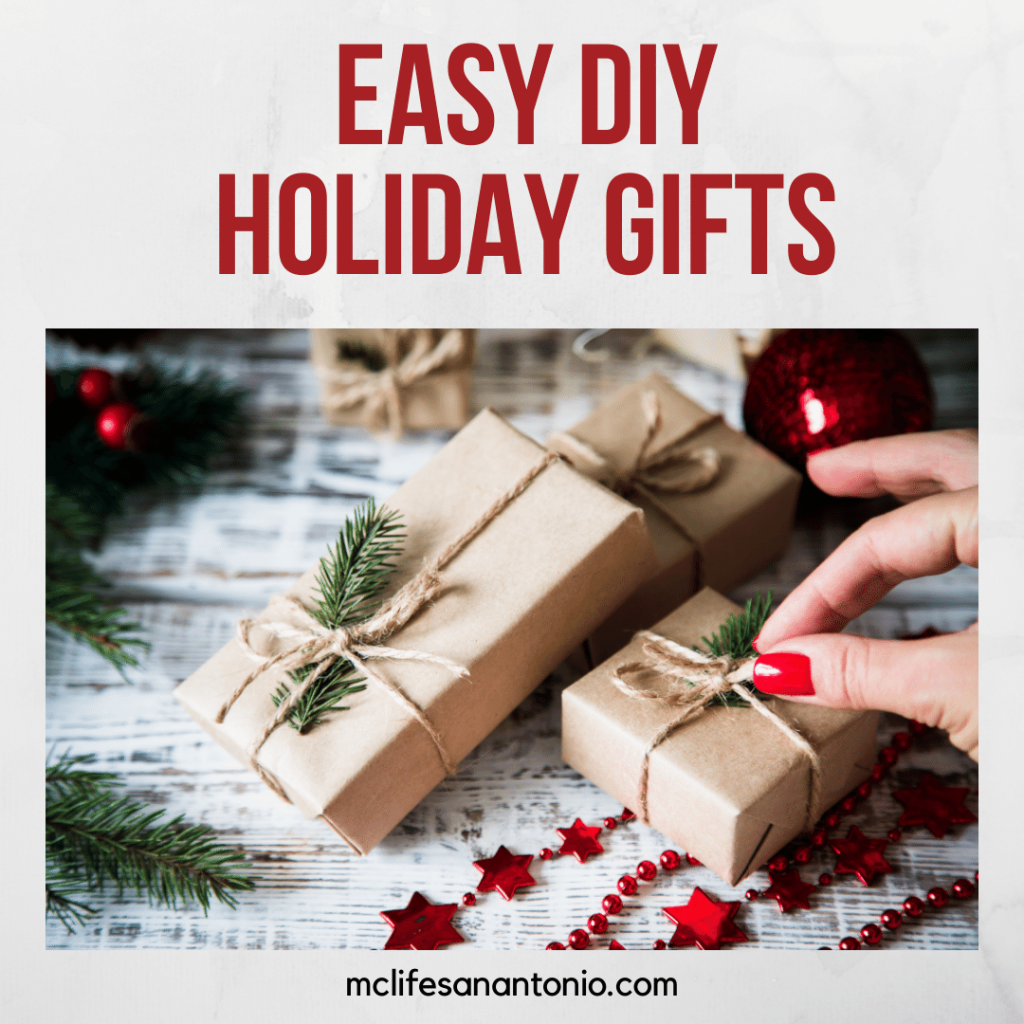 Easy DIY Bath, Beauty, and Body Gifts
Make Your Own Soaps!
An Off Grid Life has an outrageously yummy tutorial for Grapefruit Lavender Soap and Sugar Scrub Soap that you have to try! The step by step instructions make it easy for anyone to follow, even if you have never made soap before.
Make Your Own Mint Sugar Scrub!
Another one of our favorite beauty gifts comes from Love Grows Wild and gives you step by step instructions on how to make your own Mint Sugar Scrub. This project only takes 5 minutes of prep and 5 minutes to complete which makes it even better! Plus it is an inexpensive gift to make.
Make Your Own Bath Bombs!
One of our favorite beauty and bath indulgences are bath bombs, but they can be a bit pricey. Luckily, Cami at Tidbits has a fun and easy recipe to make bath bombs at home!
Easy DIY Home Décor Gifts
Make Your Own Watercolor Mugs!
Audra Haddock has a tutorial to make beautiful watercolor mugs. They're simple, elegant and pretty. Anybody on your list in need some of kitchen ware, or serious coffee drinkers, will love to add these mugs to their kitchen.
Make Your Own Tea Tin Candles!
Sweet Steep has an easy tutorial for Tea Tin Candles. They're a funky, vintage looking project that you can make for family or friends.
Make Your Own Polaroid Coasters!
We're loving this fun tutorial for Polaroid Coasters from Dark Room and Dearly! You can personalize the project using photos you've shared with friends or family members.
There you have it; try these easy DIY gifts for the holidays at home. We have picked out some of our favorite tutorials to help you have a crafty Christmas and make great gifts this holiday season. Get creative this holiday season and make fun, unique gifts instead of shopping at your big brand stores. Save money and create gifts with more meaning.