Pizza is an essential food group, which can be seen in all of the pizza spots around San Antonio. However, some are better than others. Between cheesy classics, unusual combos, and gourmet treats, there is a lot to take into consideration before choosing where to eat. That being said, we've surveyed the city and come up with four of the best slices of pizza in San Antonio.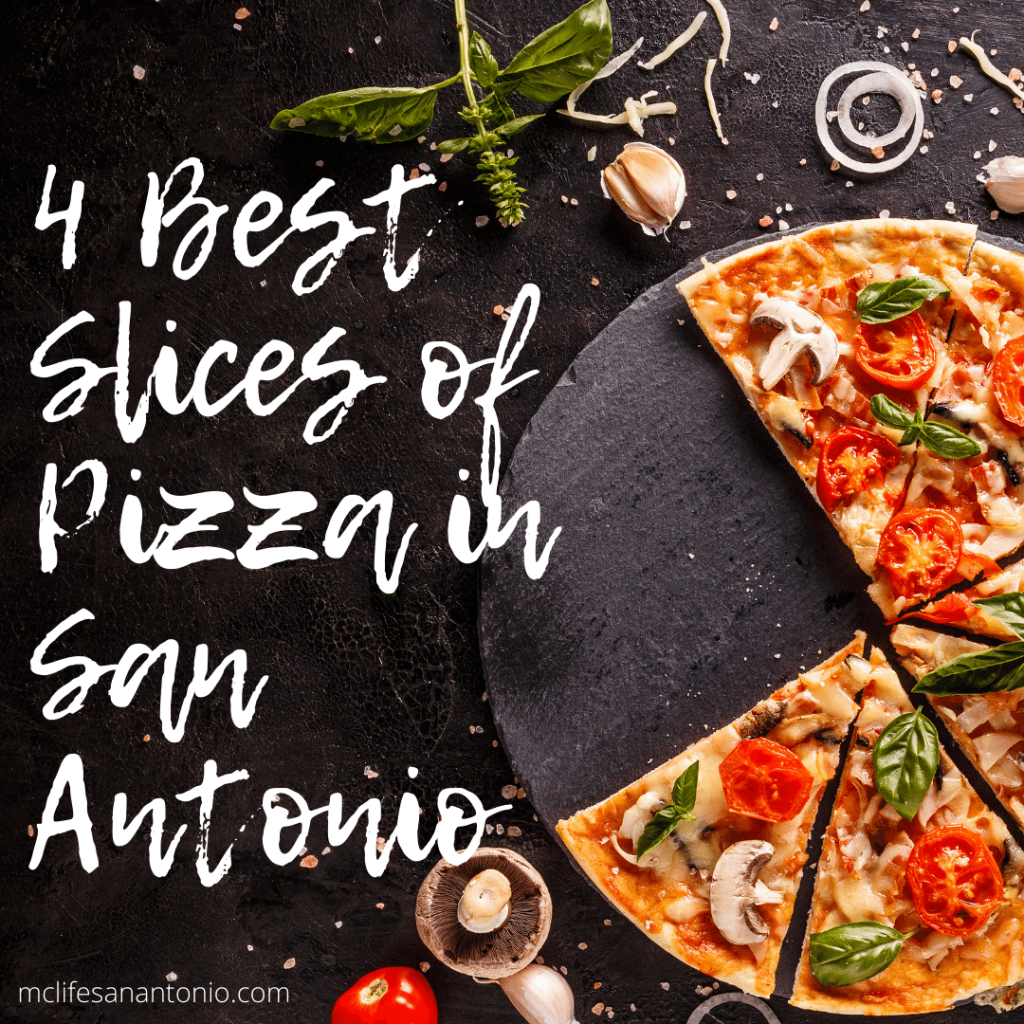 Best Pizza in San Antonio
Take a bite out of Naples, Italy, with these delicious slices. Dough Pizzeria Napoletana uses ingredients from local farms and creates perfection using Neapolitan techniques. They have a real Italian wood-burning oven that cooks the pizzas in only 90 seconds, so you're sure to get fast service. Beyond the pizza, they serve Italian wines and other southern Italian dishes. The restaurant is a proud member of the Association of Neapolitan Pizzaioli, which is an Italian governing board that teaches the 150-year-old art of Neapolitan pizza making, and ranks in the top five on most online lists, including Trip Advisor, Yelp, Foursquare, and the San Antonio Current.
This pizza place started out of frustration at a bad customer service experience. The owners knew they could do a better job, and 16 years later Big Lou's Pizza is a staple of San Antonio. They pride themselves on their hard work, practice, and reinvention. Making a great pizza wasn't enough, so they had a pizza oven specially built to hold some truly giant pies. Just like everything else in Texas, Big Lou's makes it bigger and better and their customers love the 42-inch pizza. "Man vs Food" gave it a try, and so should you!
This restaurant focuses on a farm-to-pizza style and supports local, sustainable agriculture and responsible animal stewardship whenever possible. They have Texas-sourced, wood-fired pizza that is made using pecan and oak wood. They make fresh cheeses, salads, and comfort foods. To make it even better, they have 20 rotating taps of craft beer to accompany your delectable slice of pizza.
This family friendly restaurant is an all-around Italian favorite. Enjoy a cheesy pizza or other Italian classics, such as homemade soup, fresh salad, stromboli, eggplant parmesan, or spaghetti and meatballs. You can even get meatballs on your pizza here! San Antonians enjoy the restaurant's patio, sandbox for the kids, and neighborhood atmosphere.
Those are our favorite spots to grab some of the best slices of pizza in San Antonio! We hope you get the chance to visit and try all of these amazing pizza places.