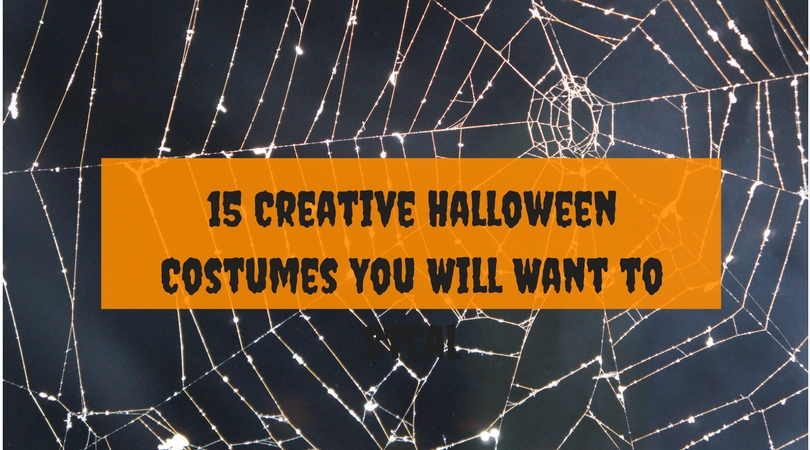 It's time to go trick-or-treating with your kids or head out to a Halloween party, but you still don't have a costume. Don't panic! We're here with 10 easy costumes you can make with items at home or buy from the store at the last minute.
Mermaid
With this costume idea you can go for the classic Little Mermaid look with a teal-colored skirt and purple bikini top and red wig so you look just like Ariel. If you want to get a little more creative or you have a small child to dress up, consider buying a blanket that is shaped like a mermaid tail (and still use the bikini top).
Need a helping hand? Watch this tutorial video for a mermaid costume you can make at home.
Flo From Progressive
This costume was pretty popular a few years ago, and it's sure to still be a big hit. To transform into Flo, all you need is a white shirt, pants, and apron. Find iron-on blue letters to spell out Progressive, or, if you're really crunched for time, write it on with a blue permanent marker. Tie a red ribbon in your hair and you're good to go.
SheKnows has a nifty tutorial to pull this costume together in no time.
Jake From State Farm
You can't get any simpler than this. Throw on a pair of khakis, a red shirt, and a name tag that says "Jake." Be sure to tell people who you are all night.
George Michael Jr.
If you love Arrested Development (and who doesn't?), dress up as George Michael Jr. working at the banana stand. All you need is a pale yellow shirt and a blue apron.
Minion
Another cute idea is to dress up as an adorable minion. Buy a pair of denim overalls, a yellow long-sleeved shirt (to make your skin look yellow), and a pair of rimmed goggles. Extra bonus points if you carry around a banana.
BigDIYIdeas has 37 DIY minion costumes you can try. 
Old Person
You have a lot of options with this idea. Put on a cardigan, flowery button-down shirt, sweater, or sweater vest with baggy, high-waisted jeans. Throw on a gray wig and a walker to top off the look.
Arthur
For a real throwback, dress up as your favorite PBS cartoon. To look like Arthur, put on a yellow sweater, jeans, big and round glasses, and a round-eared headband.
CarbonCostume has some simple steps to create your own Arthur costume this year.
Regina George
Be everyone's favorite mean girl for the night. All you need is a black skirt and a white tank top with two holes cut out to show off your purple bra. So fetch.
Snowman
You're already dreaming of a white Christmas. Embrace the holidays with a classic snowman costume made of a white shirt and pants with three black buttons down the center. Put on a top hat and a corncob pipe (if you can find one).
Try this fun DIY tutorial from 30minutecrafts to make your own snowman costume.
Onesie
If you're really desperate, you can always stop by Target or Walmart to purchase a onesie. They have a lot of options and you only have to think about one piece.
Halloween is all about having fun and being creative. Don't stress about your costume and opt for an easy DIY instead.