No matter where you are headed we have some suggestions for road trip gadgets that will make sure you have the best road trip ever. If a San Antonio road trip is in your future you'll want to stock up on some of these items to really knock this trip out of the park.
When it comes to road trips there are always things you need, snacks, drinks, a good playlist, etc. But there are also things you have probably never even considered needing. Today we're sharing our favorite road trip gadgets so that you can enjoy your next little journey all that much more.
These items are great for San Antonio road trip adventures but they are also awesome for any road trip. We might be a little biased in saying that San Antonio is the best spot for a road trip but can you blame us?! This is a great place to call home.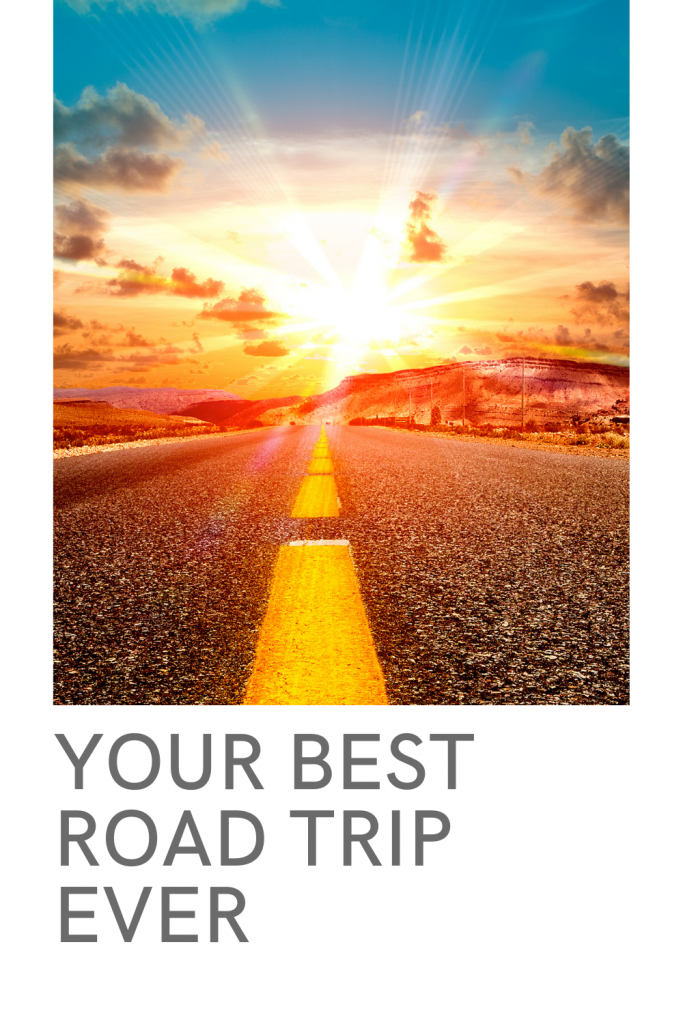 San Antonio Road Trip Essentials:
Here are some of the must have items that you won't want to be without on your next San Antonio road trip! If you know someone who likes to take road trips, or if you know someone who just spends a lot of their time in the car you'll want to shop this list for gift ideas too.
When it comes to storing your bag in the car it can quickly get in the way and out of reach. If you want a stylish way to keep your bag within reach but also out of your way on long car journeys you'll want some car bag hooks that clip on the seats!
Nothing is worse than the way a car starts to smell after a particularly long journey. The snacks, the fast food, the long days of temperature changes, car karaoke, you get the idea. With an essential oil diffuser that is designed for the car you can keep your San Antonio road trip smelling fresh and appealing!
Don't get stuck with a messy vehicle after a long trip. This handheld car vac has lots of attachments to get into the little crevices, is rechargeable, and handy for cleaning out the car on regular days as well.
It's also a nice way to pass the time as a passenger if you get bored on the road! You can do some light cleaning to help out the driver!
Keep your car tidy and organized with this car trash can. It's easy to fasten to the seat back so there's always somewhere to put your garbage, fast food receipts, empty cups, and more. It's also got some storage pouches for keeping maps, air fresheners, and more.
If you'll be on the road for a long time your seats might become uncomfortable. Don't end up with back pain, hip pain, or overall discomfort. This Purple brand seat cushion is great for keeping yourself and even passengers comfortable for long distances in the car.
If you commute this is also a great accessory for the car just to keep your back and bum happy on your everyday travels! Makes an excellent gift too!
Do you have a water bottle or travel cup that you love but it just doesn't fit in your cup holders?! This expandable cup holder fits into regular cup holders and gives you an adjustable cup holder that you can size to fit your favorite bottles. It's a great way to make your car suitable for your favorite items!
You never know when you might need a fleece blanket that is portable and great for having in the car. It's essential for emergency situations, chilly afternoons, and even just to help that one friend who is always cold while everyone else wants the A/C running!
This makes a great addition to any trunk for snowy stranded emergencies during the winter months in the colder climates too! Not just those on a San Antonio road trip like to be comfortable with a cozy blanket 🙂
Ever pulled away from the drive through only to realize that they did not include appropriate utensils?! It's such a bummer. I always like to keep some travel utensils in the car to avoid that frustration.
If you are having a bad day and decide that a pint of ice cream at Target is calling your name you can just whip out your spoon and dig in without having to wait till you get home…just sayin' 🙂
It's best to be prepared for emergencies before they occur. This kit will allow you to do just that. You can fix small problems, jump start the car, etc. so that you can keep on with your journey without having to call it quits or call a tow truck.
This is a great gift for new drivers as well. Something everyone should have in their car for everyday emergencies that pop up!
A lot of the new phones are equipped with magnetic technology so you can get this magnetic car mount that will allow you to mount your phone on the dash so that you can see the map and directions without being a distracted driver.
This mount just goes into the vents and then your phone attaches super easily and without any stickers or clamps!