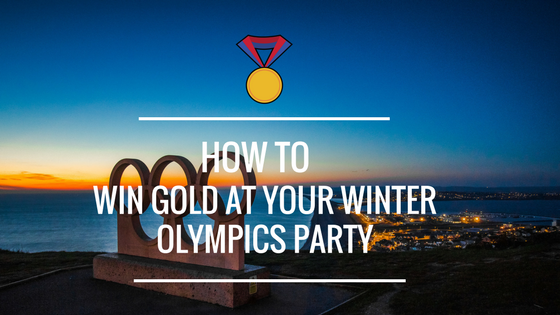 The Winter Olympics are here, providing you with a chance to show off your creativity, athleticism, and hosting skills. That's right, it's time to throw a Winter Olympics viewing party! Here's how you're going to win gold by throwing the party of the year:
Set up an Olympic Arena
This isn't just any old party you're hosting; it's a Winter Olympics party. Decorate your apartment so it looks like an Olympic arena where you can compete in all of your favorite events. Cover your windows in frosted glass and fake snow to make it look like you're in PyeongChang, South Korea. Build a podium and make gold, silver, and bronze medals where your guests can take pictures of their achievements. Hang up flags on the walls to look like the opening ceremonies and make a giant Olympic torch where you can light the start of the games.
Play Winter Games
Take your party outdoors into the open green spaces at our MCLife San Antonio apartments. Set up a game of makeshift curling or hockey on the sidewalk with chalk, sticks, and a puck. Pull out your old rollerblades or buy a slide board to mimic ice skating (include some jumps in your routine if you're feeling fancy). You also can organize a goold old-fashioned race that's similar to speed skating, moguls, or any of your other favorite winter races. You are only bound by your imagination when it comes to setting up Winter Olympics games for your guests.
Refuel and Replenish
You can't throw a gold-winning party without delicious food. Start with your favorite appetizers and snacks, such as chips and dip, jalapeno poppers, potato skins, wings, and any other bite-size treat you can think of. If you want to go more international, have everyone bring something from a specific country (you probably should assign these so you don't get duplicates), such as tapas from Spain, hors d'œuvres from France, delicacies from South Korea, and so on. Then, serve larger portions for dinner while you watch the Olympic Games. Again, you can go with your favorite standbyes, such as pizza, or go for something more creative, like bulgogi from South Korea.
Don't forget about the drinks, either. You're going to need plenty of refreshments after playing your winter games. Whip up some lemonade and specialty sodas for the kids at your party and then some alcoholic beverages for the adults. Cheer for the USA with red, white, and blue shots, or serve international wines and beers to connect all the countries and foods together.
Apartment living doesn't prevent you from hosting the best 2018 Winter Olympics party for your friends and family, especially if you invite your neighbors to join. Celebrate this worldwide event with fun, games, and lots of food, and be sure to tell us how it goes in the comments!