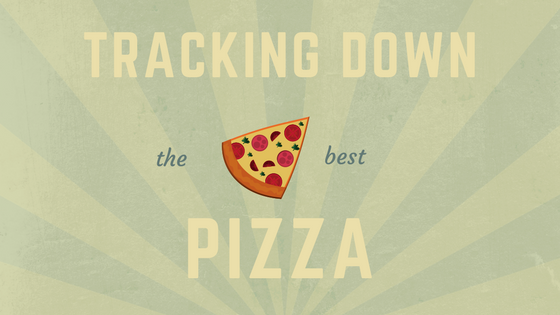 While burgers are great and salads are healthy, pizza is where the heart is. You don't have to fly all the way to Italy to get a great slice of pizza, either. We've tracked down some of the best pizza places near our San Antonio apartments for you to take a bite out of.
Where: 6989 Blanco Road, San Antonio, Texas 78216
Distance From The Place at Castle Hills: 2.7 miles
What: One of the best things about pizza is that it's easy — easy to order, easy to eat, and easy to clean up. So when it's the end of a long week, our apartment living tip is to order a pizza pie from Dough Pizzeria Napoletana. They deliver authentic Neapolitan pizza that's made with fresh, local ingredients in a wood-burning oven. Their pizzas are simple, balanced, and oh-so delicious.
Where: 2048 South WW White Road, San Antonio, Texas 78222
Distance From The Place at Houston Street: 2.4 miles
What: Big Lou's Pizza has been San Antonio foodies' favorite pizza place from the past 18 years. It tops just about every list for the best pizza, and we couldn't agree more. Try all of your pizza favorites, or go for their pasta, wraps, salads, or sandwiches. Not only do we guarantee a tasty meal, but you'll also find a great atmosphere to enjoy with your family.
Where: 8522 Broadway Street, #105, San Antonio, Texas 78217
Distance From The Place at Oak Hills: 5.0 miles
What: If you love New York-style pizza, wings, and subs, this is the place for you. They make some of the best thin-crust pizza and crispy Buffalo-style wings you could ever imagine outside of New York City. It's a great San Antonio restaurant to stop after work to get drinks and appetizers with your coworkers or meet your family after a long day. It's relaxed, casual, and, most importantly, finger-licking good.
Where: 7115 Blanco Road, #107, San Antonio, Texas 78216
Distance From The Place at Shadow Valley: 8.8 miles
What: Whether you're looking for a party location, a place to watch the game, or a simple family meal out in the Alamo City, Poppys Pizza has what you're looking for. You can order all of your favorite types of pizza, wings, pasta, salads, and so much more. And if you don't feel like going out, you can pick up a pizza to take home to your family or order one for delivery. It doesn't get much easier than that.
Just like all the other amazing restaurants and food attractions, San Antonio has some of the best pizza around. If your a San Antonio foodie (or someone who really loves pizza), tell us about your favorite pizza spots around the Alamo City in the comments!