It doesn't matter if you are working from home full time or you just need a space where you can pay bills, organize your weekly meal plans, and do a little light reading, these desk options are perfect for working from home in San Antonio.
If the last year or so has taught us anything it is that many jobs can be done from home. As such a lot of businesses are moving towards work from home opportunities to keep employees safe, happy, and productive. Working from home in San Antonio is great, especially if you have an excellent desk to help make your space feel productive and worthy of your focus for all those hours each day!
When you are working from home in San Antonio (and anywhere, really) having a great desk is important! Your work from home space in your apartment, home, condo, or office needs to be up to the task at hand.
Don't worry, that doesn't mean you have to rush out and buy a fancy new desk. We have some great choices for you here that are also DIY friendly. This is especially important if you don't know how long you'll be working from home in San Antonio or if you just need a temporary solution for more workspace.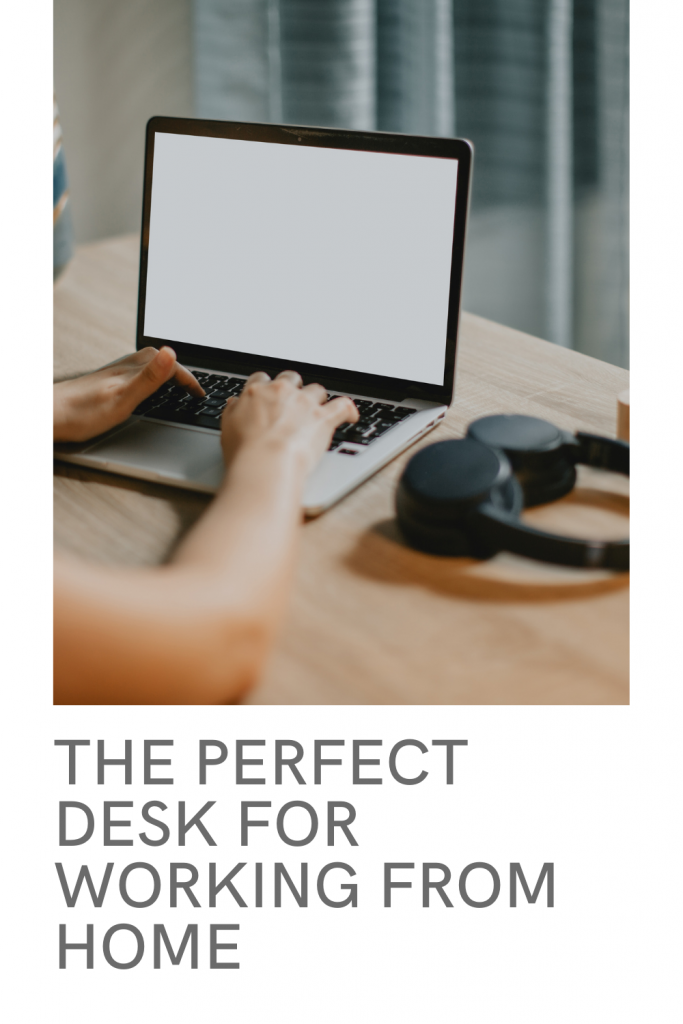 The Best Desks for Working from Home In San Antonio:
Here are some of the best desks that you can buy and assemble at home. These options can be delivered right to your front door so you don't have to stress about how to move them or get them to your home! Check out the links below for some great desk options for your home office.
This is a great option if you have a monitor in the mix. Many of us use laptops to work from home but working with a larger screen is nice and this desk makes it easy to keep everything organized!
Coaves Industrial Folding Desk
This is a great desk if you need something that you can easily fold down so it can be moved to create space for other things. If your home office doubles as a home gym, living space, etc.
IKEA is famous for their simple designs and minimalist furniture. This desk is no different. It's also a great deal when working from home since it is only $49!
Need an option for standing while you work?! This great standing desk is perfect for going from a sitting to a standing position and allows you to work while standing up so you can burn more calories, be healthier, and more productive!
Walker Edison Modern L Shaped Glass Desk
If you are searching for a desk that will be a permanent part of your home office you can't go wrong with this lovely and well built modern tempered glass desk. It has tons of space for paperwork, computers, and all your work from home necessities.
DIY Home Office Desk Choices:
For those of you who want to work from home but don't want to invest in a desk like the ones above you can use these DIY guides to build the perfect work from home space!
If you have a small space where furniture needs to be multi-use this is definitely the project for you! Simple, clean lines, and easy to make!
Another great option for a multi use piece of furniture that looks complicated but is really simple to build. This great desk and bench combo is farmhouse chic and great for anyone looking to add some counter or table space to their home.
The Hairpin leg design on this desk is great for someone looking for a small option that is modern with clean lines and accents!
Need an option that is simple to make and install that can be attached to the wall?! This is a quick and easy DIY tutorial for a wall mounted desk.
Are you working at home with your significant other, roommate, kids homeschooling, etc.? This great double DIY desk is perfect for creating a space that has plenty of room for multiple users at once!
This is a go to option in the crafting world because crafters LOVE these IKEA storage cabinets. They are great for making a simple desk that is super easy to create and has plenty of useable space!