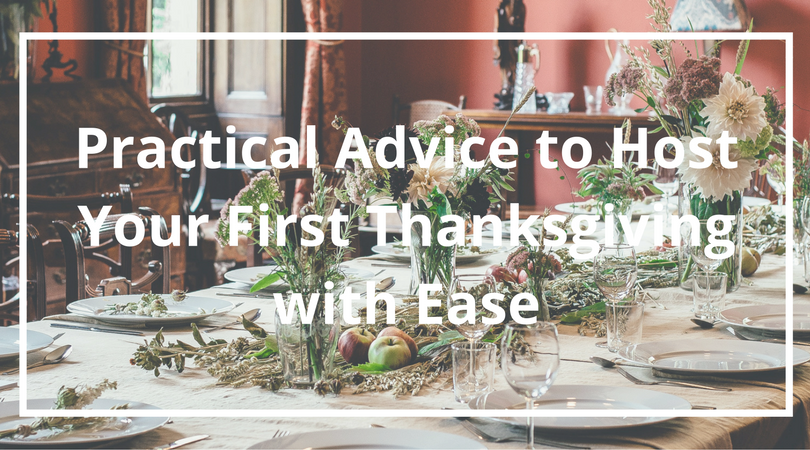 You know you need to make a turkey and mashed potatoes, but you're not sure what else you need to do to host your Forest Thanksgiving. If you want to impress your family and friends with your party planning skills, check out these easy tips:
Don't do it all Yourself
Just because you're hosting Thanksgiving doesn't mean you have to make every dish and drink on top of making sure your home is ready. Give all of your guests something to bring, whether it's an appetizer or dessert, so you don't have to rush around that morning. It may help to put together a list so you know what everyone is bringing and what needs to still be done.
Reserve Food Ahead of Time
Don't assume you can go to the grocery store and pick up a turkey and pumpkin pies the day before Thanksgiving. If you haven't already, reserve or order your turkey so you sure you have enough before the big day. You also should go grocery shopping for all of your must-have items that won't spoil as early as possible. For perishable goods, set aside time in your holiday schedule to go to the store, but be prepared for crowds and long lines.
Prepare Your Home
While you should probably wait to wipe down your kitchen countertops and mop your floors, you should get your home ready for guests as early as possible. If people are starting with you, change the sheets on the bed, clean the bathroom, and make sure everything is ready to go. You also should clean and organize the rest of your house really so you have one less thing to worry about that week. If you love to decorate for the holidays, you should do that now too. Put out your pumpkins and turkey decorations, and set a beautiful table (centerpiece and all) for the big day.
Make it Fun
The holidays are all about being together and enjoying each other's company. As the host it can be stressful to make sure everyone is having a good time. If you're nervous, plan some entertainment to go along with your Thanksgiving meal. Put the Macy's Day Parade and then football on TV. Plan on playing games, such as Heads Up or cards, to keep everyone engaged. It's also a great time of year to be outside, so arrange a family football game in the park or a hiking trip.
Remember that Thanksgiving should be about giving thanks for everything you have. Make your plans and then enjoy hosting your first major holiday. Even if you encounter a few bumps, you'll have a great time with your loved ones.