As the weather gets colder and we pull out our sweaters and boots, it's time to think about other ways to stay warm. From building a fire to snuggling up in bed, there's nothing like staying in on a cold day. If you're looking for something to warm your insides as well, take a look at these 4 hot drinks for fall and winter: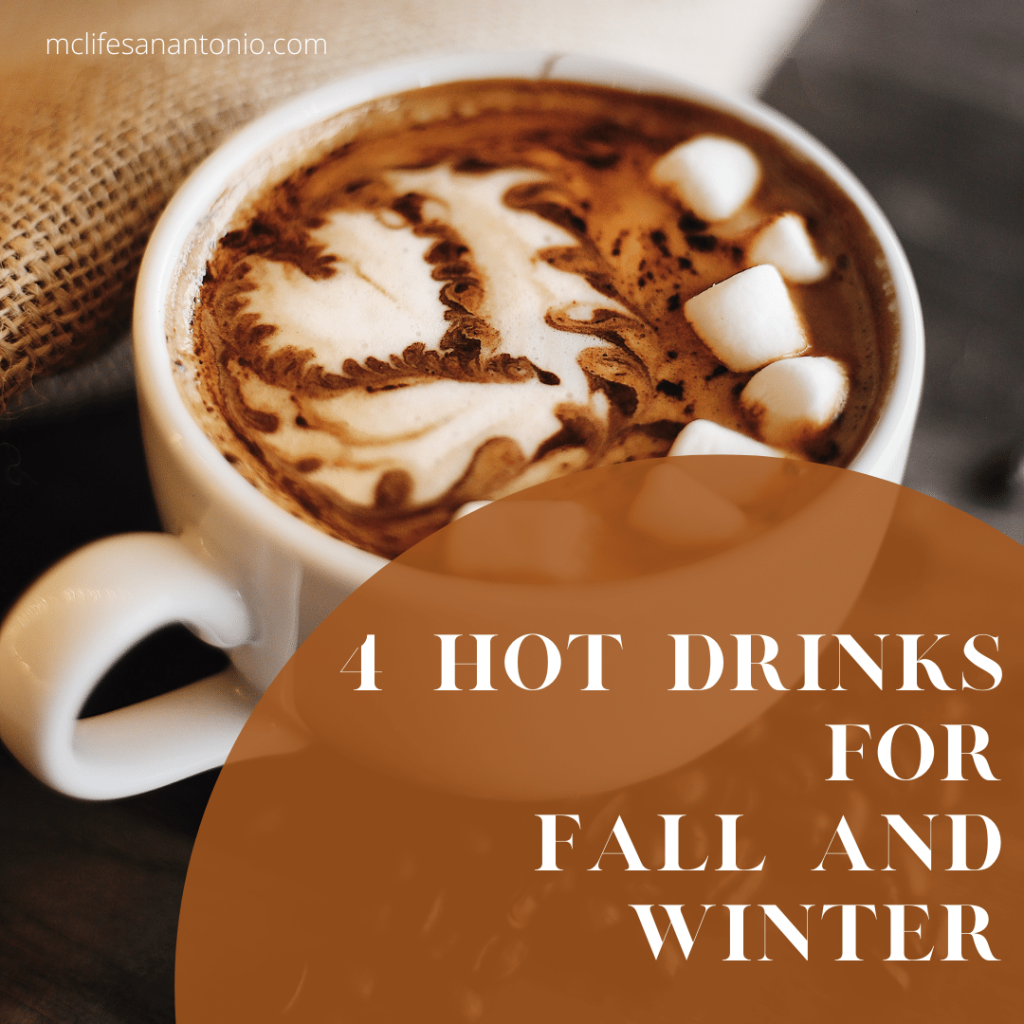 Hot Drinks
Hot Tea
Start your cold-weather drinks with a classic. While you can always drink black or green tea plain, you also can make it more interesting with a few other ingredients. For an easy chai tea recipe from Real Simple, boil cinnamon sticks, ginger, milk, water, and crushed spices (cloves, peppercorn, and cardamom) in a sauce pan. Remove the mixture from the heat, add black tea, cover the pan, and let it steep for 10 minutes. Strain the tea into cups and add sugar to taste.
Hot Chocolate
There are as many hot chocolate recipes around as there are cold days in the year. You can make this treat sweet or spicy with the right additions. Add the traditional marshmallows or make it feel like the holidays with some peppermint. Create something more decadent with caramel or cookies and cream. If you really want to step up your game, consider these three unique and delicious recipes:
Gingerbread hot cocoa

: To make this scrumptious holiday drink from

The Hopeless Housewife

: Heat 4 cups of milk and combine with ½ cup cocoa powder, ¼ cup brown sugar, ¼ cup white sugar, ½ teaspoon ground cinnamon, ½ teaspoon allspice, ½ teaspoon of ground ginger, and ½ teaspoon of vanilla extract. Whisk together until the milk is hot. Top with whipped cream and cinnamon.

Kahlua hot chocolate

: Make your drink a little more adult with this recipe from

Damn Delicious

. Heat 2 cups of milk, 2 tablespoons of sugar, 1 ½ tablespoon of cocoa powder, ¼ teaspoon cinnamon, and a pinch of nutmeg for 2-3 minutes. Remove from the heat and add in 1 ounce of Kahlua. Decorate the top with mini marshmallows, chocolate syrup, and salted caramel.

Spiced white hot chocolate

:

Mom on Timeout

has you covered with this yummy drink. Simply mix 8 ounces of white chocolate, 4 cups of half and half, 2 cups of milk, 14 ounces of sweetened condensed milk, 7 ounces of marshmallow creme, 4 sticks of cinnamon, 2 teaspoons of vanilla extract, ½ teaspoon of cardamom, and ½ teaspoon of ground nutmeg in a slow cooker. Set it on low and let it heat up for 2 ½-3 ½ hours. Stir occasionally and enjoy.
Hot Mulled Cider
Hot mulled cider is another easy drink to make that is sure to impress your holiday guests this winter. This recipe from Food Network serves 12 people and takes about 20 minutes to prepare. Combine 16 cups of apple cider (or apple juice if you want to make it nonalcoholic), 4 cinnamon sticks, 2 oranges (including the peels and juice), 8 cloves, and 6 star anise in a saucepan. Simmer on low heat for 5-10 minutes and you're ready to serve.
Hot Toddy
If you want a cold-day celebration, a hot toddy is a classic choice. Mix 1 ounce of bourbon, 1 tablespoon of honey, 2 teaspoons of lemon juice, and ¼ cup boiling water. Stir until the honey is dissolved. Epicurious explains that you can use brandy or scotch as an alternative; however, the sweetness of bourbon makes it especially tasty.
Whether you're having guests over for the holidays or just want a delectable treat to enjoy while reading a good book, these are 4 hot drinks for fall and winter that we love! Looking for some snacks to go with them? Check out our favorite Christmas cookies!