Cystic Fibrosis
Cystic Fibrosis (CF) is a life threatening genetic disease that affects 30,000 people in the United States. People with CF produce extra, sticky mucus that damages their lungs and digestive systems. Those living with this disease suffer from reoccurring lung infections, in addition to other life-threatening issues. While you may not have heard of cystic fibrosis until now, you can take action to fight against CF and change the lives of those living with the disease.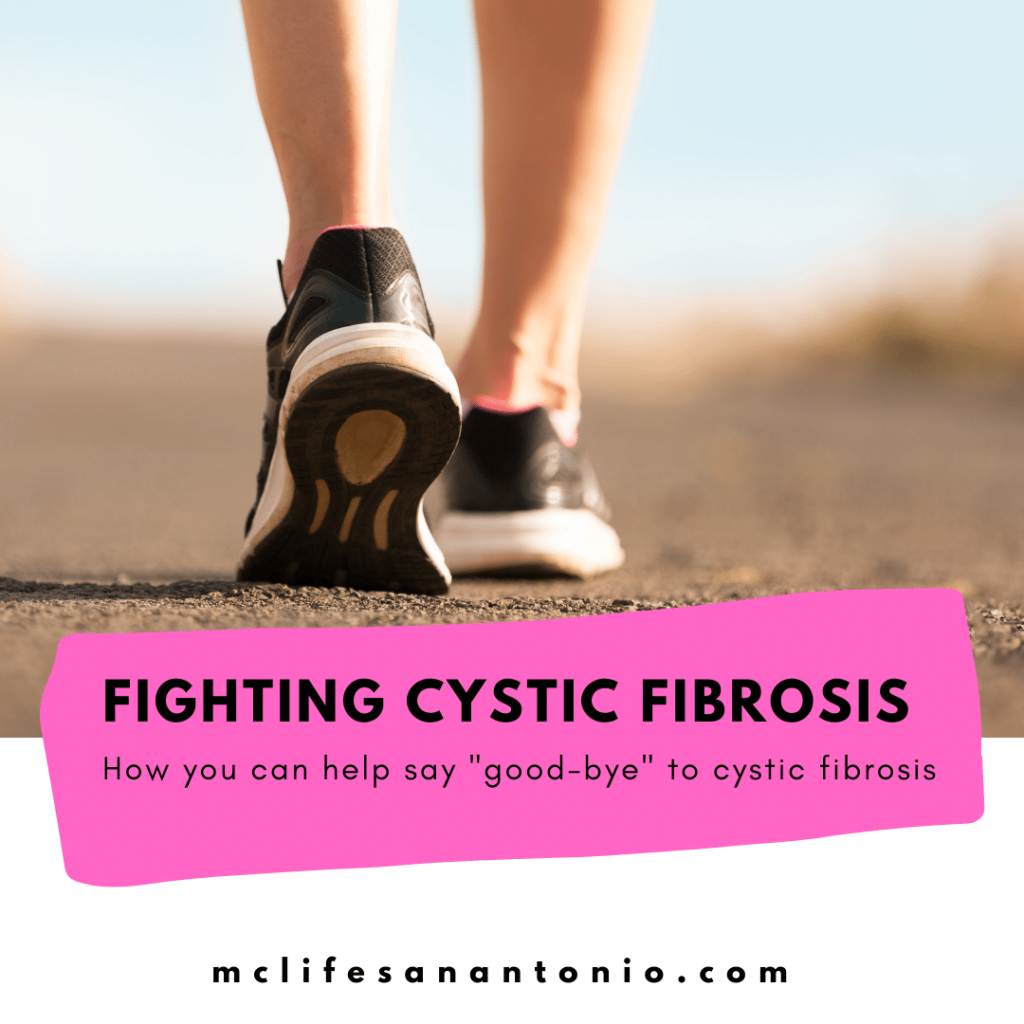 Fighting Cystic Fibrosis
The Cystic Fibrosis Foundation is on a mission to fund medical research and help those with the illness to gain access to quality medical care. For that reason, the Cystic Fibrosis Foundation puts on Great Strides events to support those with the disease. The Great Strides San Antonio walk was held on Saturday, May 2, 2015.
MCLife San Antonio is building a team to walk on May 2nd, and we invite you to join us, walk in the event, or make a donation. The Cystic Fibrosis Foundation offers fundraising templates & tools on how to send emails and social media blasts out to friends and family. Anything you can contribute will help make a real difference for those suffering from CF.
As part of our efforts, we are running a contest: The resident that raises the most money in donations will receive a free month of rent!
Showing Support
Regardless of whether or not you make a donation, you can still show your support! You can walk in the event or post a #CFShoeSelfie on social media!
What is a #CFShoeSelfie – a shoe selfie for cystic fibrosis! Take a picture of any shoes, anywhere, anytime, and post it to social media using the #CFShoeSelfie hashtag. The hashtag helps raise awareness and spread the word about fighting against cystic fibrosis. You can help us say "goodbye" to cystic fibrosis.