Are you in the process of relocating to San Antonio? You will find some sections below with information about apartments in San Antonio, demographics of the city, and even weather. It's a little bit of everything you might need to know if you are relocating to San Antonio from anywhere else!
Hopefully you'll have a chance to scroll through some of these resources and learn a little bit more about living in the city of San Antonio. You'll be able to get a quick peek at things like schools, pet friendly apartments, things to do and more.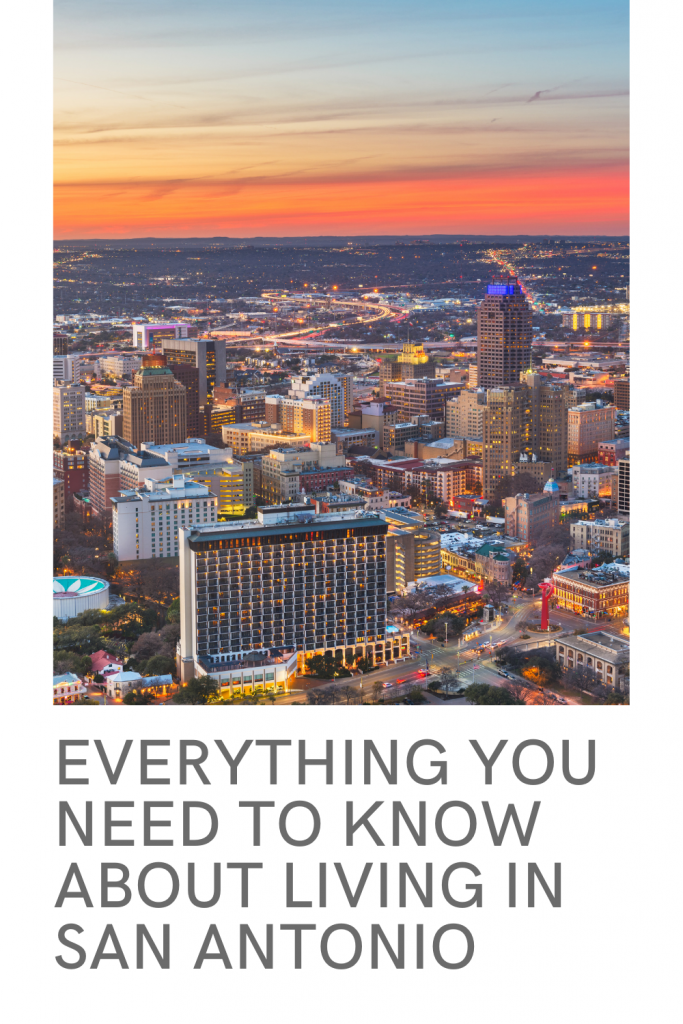 Schools in San Antonio:
If you have kids I am sure it is a top priority to find a great school district for them to grow and learn with. Relocating to San Antonio is a big deal and finding a great school for your children is a huge part of that.
This guide will help show you information on all the schools in the area so you can plan accordingly for your future and the education of your kids. Learn more about all the schools and districts in the San Antonio area right here:
Guide to Schools in San Antonio
Cost of living in San Antonio
The cost of living in San Antonio, Texas is about 89.7 which is below the national average of 100 and just slightly above the Texas average of 93.9.
Transportation, utilities, and groceries are among the highest categories and they add to the overall score. Housing is among the lowest we've seen and is well below the Texas and National average at 75.9.
The median home cost in San Antonio is about $175,000 which is well below the national average of $231,000 and the Texas average of $195,000.
What that means is that if you are looking to buy a home or find rental space in San Antonio you can expect to pay less than you would elsewhere.
San Antonio Weather
San Antonio weather is pretty warm in the summer. It's hot and pretty intense with heat and humidity. The winters on the other hand are short and cool. Throughout the year there is moderate cloud cover and precipitation.
Typically the temperatures range from about 43ºF to 96ºF and you don't usually see temperatures below 31ºF or above 101ºF.
Weather in San Antonio is what you would expect for weather in the southern United States and Texas.
Neighborhoods In The San Antonio Area:
San Antonio is a large and diverse city. There are plenty of different neighborhoods to choose from when looking for a place to call home. We're partial to a few and so are many other folks that call San Antonio home.
We're sharing some top cities for popular neighborhoods here in San Antonio, Texas so you can check them out and learn which ones might be the best fit for you and your family:
Our MCLife community in the North Central neighborhood is called The Place at Castle HIlls. It's a conveniently located apartment complex that has options for both 1 and 2 bedroom units.
Our apartments are well appointed and we have lots of amenities and features you won't find in traditional housing options.
Our MCLife community in the Whispering Oaks community is called The Place at Oak Hills. You won't want to miss out on calling this great area home.
Our communities are the standard against which you'll measure all other housing options. Classic and modern styles come together to offer up some truly gorgeous apartments which are of course 100% pet friendly apartments.
New Braunfels
If you are looking for a historic community to call home in the San Antonio area you can't do better than New Braunfels. Its predominantly German heritage shows through in the styles of homes and the structure of the town which was settled in the 1800's.
Alamo Heights
Just north of Downtown you'll find Alamo Heights. It's a tree lined neighborhood that is great for people who want a walkable neighborhood that is inviting while still being close to the hustle and bustle of downtown life.
Fair Oaks Ranch
For those of you who are looking for more space, land, and quite small town vibes you'll want to check out Fair Oaks Ranch.
Hollywood Park
Hollywood Park is another great choice for anyone looking for a rural vibe that is still relatively close to downtown life. Just 15 miles separates you from Downtown but it feels like a whole different world!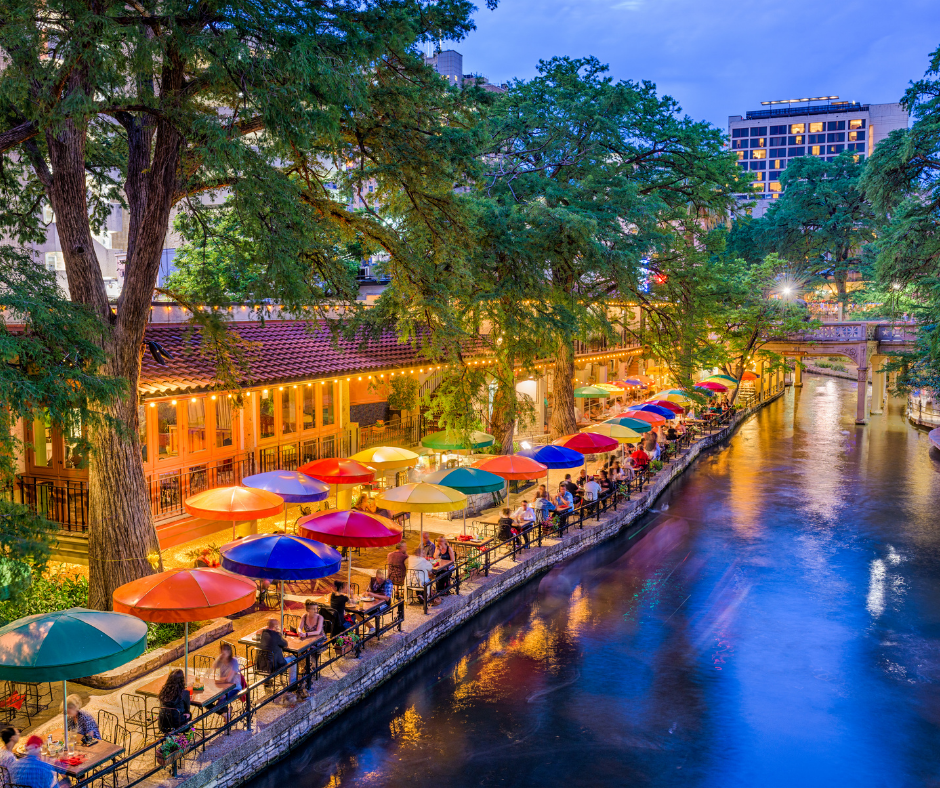 Demographics in San Antonio
If you are wondering about the demographics of San Antonio you can check out the full detailed breakdown from the U.S. Census board.
San Antonio is a very large city. The population is nearly 1.6 million people!
San Antonio has a predominantly white population. It's much less diverse than other cities in Texas with a population breakdown that is over 80% white. Hispanic and Latino individuals make up the next largest group in terms of race and ethnicity in this area.
There are certainly other areas to look at if you are looking for a more diverse population but nearly half of households in this city speak a language other than English at home which is a testament to the hispanic and latino influences in the region.
The median household income is about $52,000 and single family living arrangements are most common.
Of the 117,000 businesses registered in San Antonio about 44,000 of those are women owned and another 71,000 are minority owned which is awesome if you'd like to support a variety of businesses in the region.
Things to Do in San Antonio:
If you are wondering what there is to do in San Antonio, a better question to ask might be what isn't there to do in San Antonio?!
Life here in San Antonio is fun and active. There's something for everyone to enjoy. Get out into the great outdoors in the fall and winter months when the heat is less oppressive, enjoy the arts, culture, dining, and shopping during those months when you want to hide in the AC all summer long.
Check out this guide for things to do in the San Antonio area
Apartments in San Antonio
If you are looking for an apartment in San Antonio obviously we can help with that! We always offer 100% pet friendly apartments.
We work hard to be a housing choice that you just can't beat. There are layouts and options that are well suited to everything from individuals to families!
Check out all that we have to offer at the link above or reach out today, we'd love to chat with you about available units, pricing, and more.