Here at MCLife we pride ourselves on our pet-friendly apartment communities. We don't have any breed, size, or weight restrictions, and the majority of our apartment communities do not charge pet rent. Since we LOVE pets, we've put together a list of a few dog-friendly parks and hikes around San Antonio for you to enjoy with your furry best friend.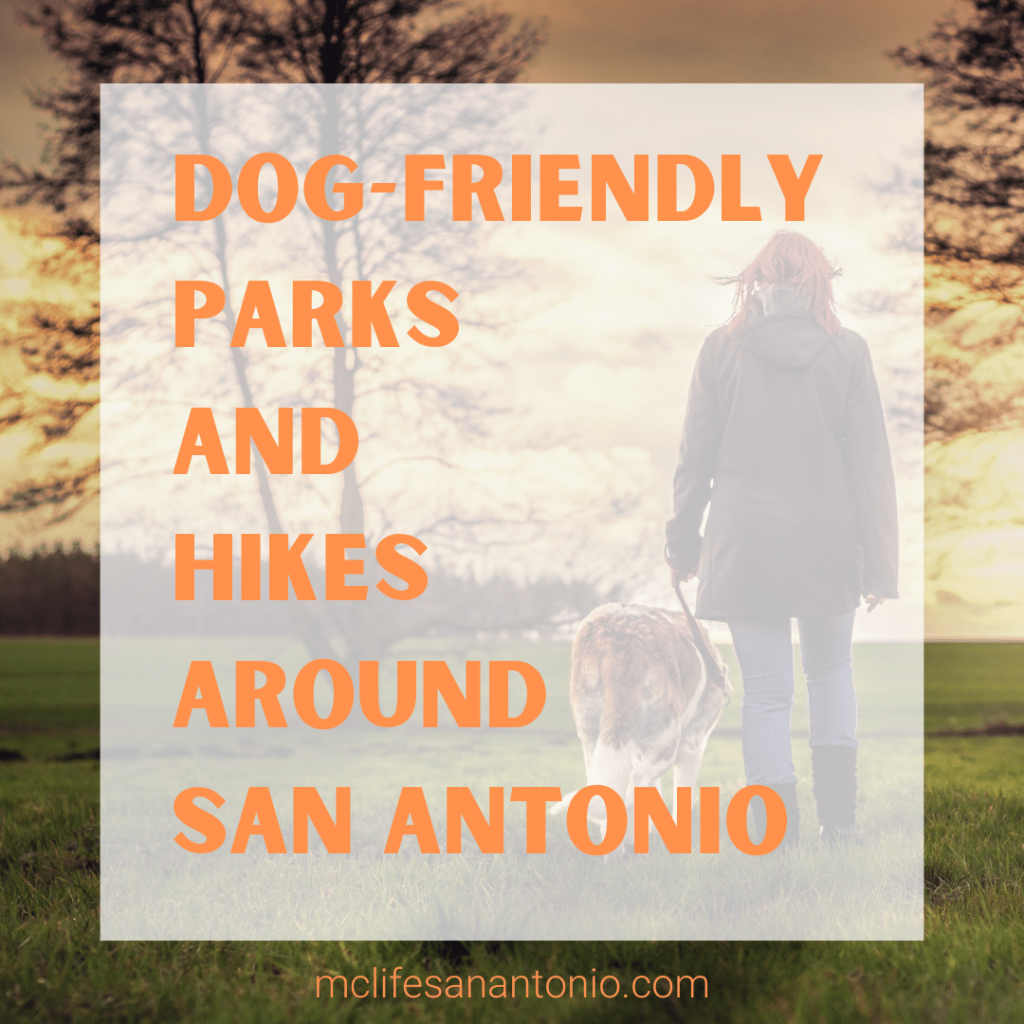 Dog-Friendly Parks
This San Antonio destination is more than its simple park name implies. It has golf, botanical gardens, Japanese tea gardens, zoo, museums, and hiking trails. It is the perfect spot to get a bit of nature and take a break from its urban, downtown surroundings. There are plenty of jogging and biking trails, picnic spots, and hiking trails that are around a mile long. Dogs must be on a leash, but are welcome to enjoy the scenery with their humans.
Eisenhower Park is a welcoming spot to nature lovers. It has paved and natural paths that are about three to five miles long. This is perfect for a longer walk with your beloved pup. The paths also have some elevation for a more strenuous workout and the view from the top is worth the effort
Dog-Friendly Hiking
One of the largest and most popular parks in the area, McAllister Park has a lot of space for people and dogs to get active. There are over 900 acres of wooded area, 15 miles of hard and soft trails, and a 1.5 acre off-leash dog park. If you want to give your pup plenty of room to run around and socialize with other dogs, this is a great place to start. It also has picnic tables, water fountains for people and dogs, and plenty of shade for warmer days.
If you want a hike that is a little more rugged, you have to try the paths along the Guadalupe River. There are over 1,900 acres in the state park and over four miles of trails along the river. You and your pup can enjoy the sounds of rushing water as you cross over rapids, the views of wildlife around you, and the wonder of the bald cypress trees that line the banks.
---
These are just four of the many dog-friendly hikes and parks around San Antonio. If you love dogs as much as we do (and we know you do!), pick up a leash, put on your walking shoes, and explore the best trails San Antonio has to offer.