While plenty of people plan their Halloween costumes months in advance, you may be panicking that you still don't know what to do. Never fear! We're here to give you some last-minute DIY Halloween costumes you can throw together that night.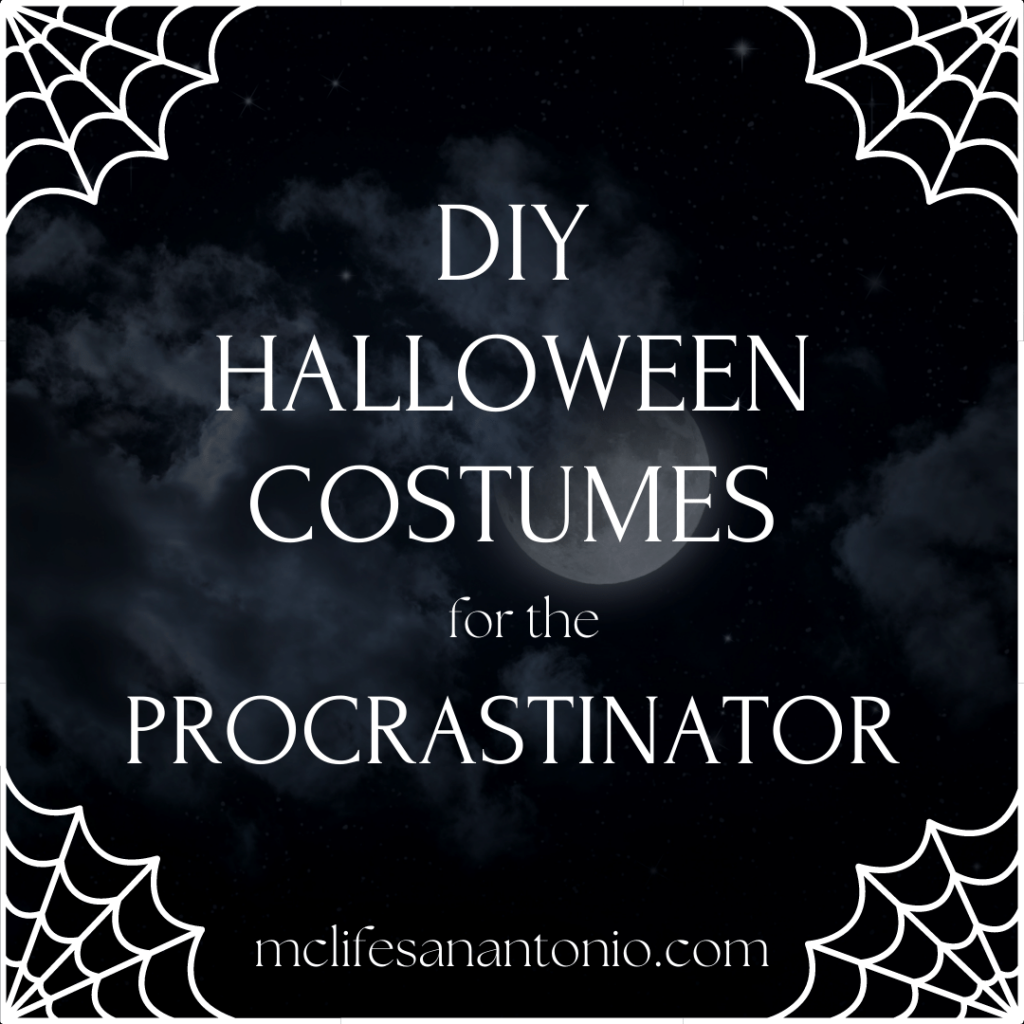 Fun Procrastinator Costumes!
Bob's Burgers
If you love this quirky animated family, it is one of the easiest costumes to throw together. For Bob, all you need is black sweatpants, a white T-shirt, and an apron. For Linda, throw on a long-sleeved red shirt, a pair of mom jeans, and some bright red glasses. Tina needs a blue shirt and skirt, black-framed glasses, and a barrette. Jean requires a yellow shirt, denim shorts, and a keyboard. Finally, Louise wears a green dress and her signature pink bunny ears. These easy costumes are perfect for your family get together.
Harley Quinn
Another trendy costume you can throw together Halloween night is Harley Quinn from the "Suicide Squad" movie and DC comics. All you need is a baseball tee with red sleeves, short shorts, and fishnet stockings. Put your hair in pigtails and dye the ends red and blue with temporary hair dye.
Minion
If you're looking for something adorable, there's nothing better than a minion. Put on a bright yellow shirt, a pair of denim overalls, and some black goggles and you're ready to go.
Tourist
Raid your parents' closet for this costume. Pick out a flowery Hawaiian shirt and denim shorts (the higher the waist, the better). Top it off with a fanny pack, sunglasses, and a map.
Error 404 Page
If you're really lazy or are running out the door, all you need for this costume is a plain white shirt and a marker. Simply write "Error 404" in the middle of the shirt and you'll become a sad, broken webpage.
Scarecrow
This is a cute and easy costume. Put on a pair of jeans, a flannel shirt, boots, and a floppy hat. If you can put some patches on your knees and elbows, your costume will look more authentic. Paint on some makeup that looks like stitching for your nose and mouth and you're the perfect scarecrow. This also makes a great couple's costume.
Grapes
For this costume, blow up some purple balloons and tape them to your outfit. Voila! You are now a bunch of grapes.
Unicorn
Get a little more creative with this costume. Put on a brightly colored shirt and leggings or an all white ensemble to get the body of your horse (punctuate it with some glitter if you really want to get crazy). Tie a bunch of yarn to make a tail and hang it from your pants. Then, most importantly comes your unicorn horn. You can make this out of cardstock, plastic or some other creative material. Make sure it wraps around in a spiral pattern and sits at the correct angle. This is your statement piece, so make it good.
You don't have to panic if you still don't have a Halloween costume–these ideas for DIY Halloween costumes will help you out! There are plenty of options if you're willing to raid your closet and get a little creative. And check out our DIY Pumpkin Projects for last minute decorating ideas!