Decorating your apartment for fall doesn't have to be a hassle. There are some great and easy ways to make your apartment awesome for fall!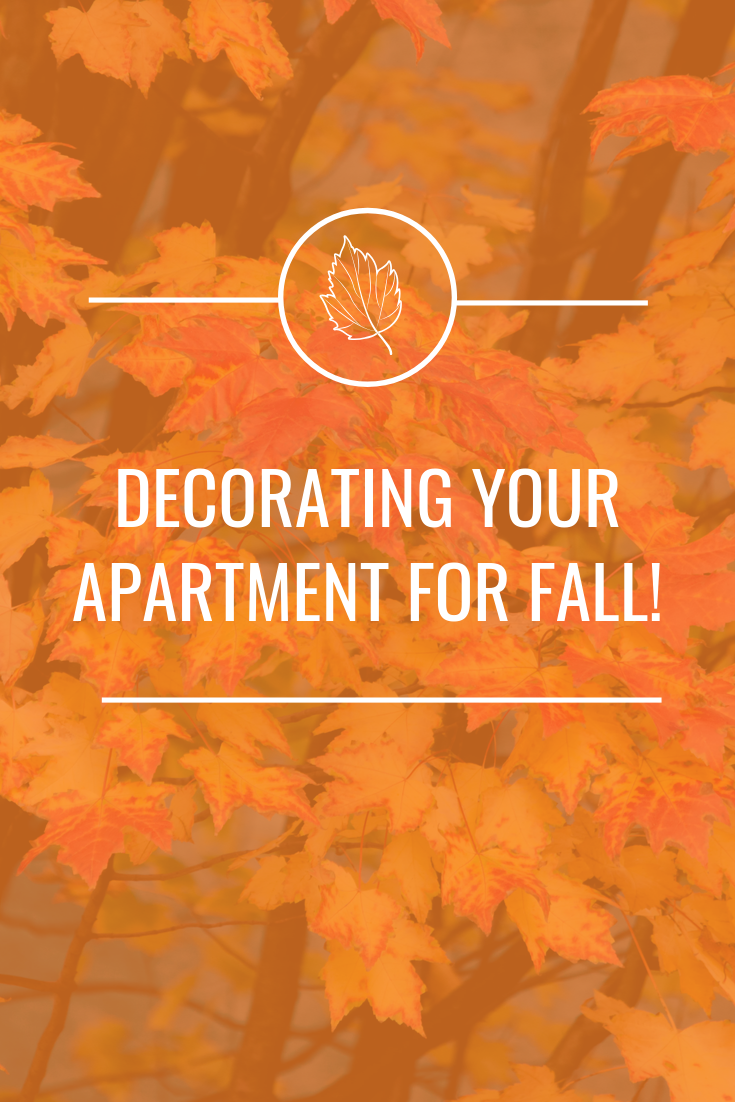 Decorating Your Apartment for Fall
These ideas for decorating for fall are easy, inexpensive, and simple. It's so easy to make your home feel cozy and look great during the fall season.
Bring the Outside In
Pumpkins, pine cones, gourds and of course blankets galore make a great addition to your holiday decor. Fall is nice because there are so many easy and natural options to bring inside for decorations.
You can decorate outdoor spaces easily with the same type of items along with hay, corn stalks, and fall flowers.
Swap Out Pillows
A simple change that you can make for a new look in your living room and bedroom is throw pillows! You can easily get the look of fall with a few new pillows or even new pillow covers.
Hang a Fall Wreath
Looking for a way to spruce up your front door?! Simply add a nice new fall wreath. Wreathes are great because you can swap them out seasonally and reuse them from year to year.
There's so many great options for wreathes as well. You can make them yourself with DIY tutorials online, purchase them from the craft store, or pick one up at your local arts and crafts fair or festival!
Rugs Make All the Difference
Another easy change to make in your apartment for the fall season are rugs! They can cozy up an otherwise chilly space, change the look of the room, and even add a pop of color.
Rugs are easy to change in and out with the seasons as well! Anything from floor mats outside the front door to new area rugs in the living room can totally transform your space!
Candles Everywhere
Make it smell like autumn without all the chills of keeping the windows open. Nice autumn scented candles will warm up your home, add some ambiance, and also keep your home smelling amazing!