Your house is clean, the guest room is ready and you're all set for your out-of-town visitors — except what to do with them. There are so many places you want to show them and activities to do, so where should you start? We've compiled a list of the best spots to take visitors in San Antonio: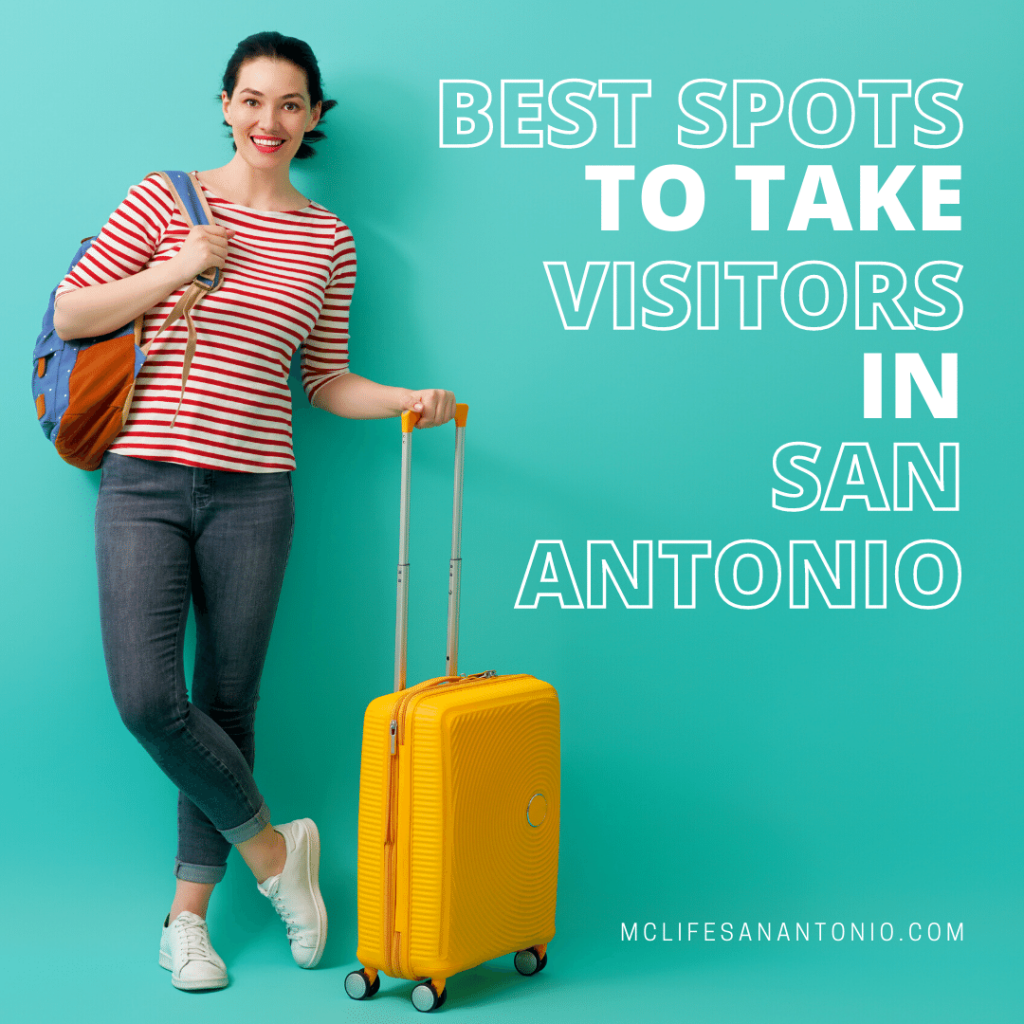 Best Spots for Visitors in San Antonio
Rodeo
If you want to give your visitors a real feel for the southwest, take them to the San Antonio rodeo. It is one of the largest and most prestigious events in the city and is a fun experience for newcomers to Texas. Beyond mutton-bustin kids, pig races, bucking broncos, and roping competitions, the rodeo also offers a carnival, pony rides, live music, and all the Texas food you could hope for.
Ghost Tours
San Antonio is known for its haunted locations and ghost tours. You can stay at a haunted hotel, go on ghost walks through haunted parts of town, and even visit a historic cemetery. There are several guides to choose from that offer different types of tours and locations. Alamo City Ghost Tours was voted one of the best things to do in San Antonio by USA Today and best ghost tour by Trip Advisor. Sisters Grimm Ghost Tour offers a bus tour, a ghost walk, and a dinner and ghost tour. If you want a little alcohol with your ghost sightings, Bad Wolf Ghost Tours has a pub crawl that you might want to check out.
River Walk
Take a boat tour down the river to see some of the best San Antonio has to offer. Along with the beautiful scenery you can see art installations, museums, architecture, performance art, and a network of caves and a grotto. After your tour, get dinner and drinks at one of the many riverside restaurants or bars, such as Esquire Tavern, San Antonio's oldest bar. Sit on the patio and enjoy the view and great people watching.
Spurs
If your guests are sports fans, you have to take them to a Spurs basketball game. San Antonio takes their basketball very seriously, so you're sure to experience a heart-pumping game, great food and drinks, and, of course, half-time entertainment.
The Alamo
We can't finish a list about San Antonio without mentioning The Alamo. As its most famous landmark, you have to take our out-of-town visitors for a tour. There are several types of tours of the church and grounds, depending on how in depth you want to get. This is a great spot for history buffs or for guests that are looking to get a feel of the culture.
There are many other wonderful things to show guests of The Alamo City. From its beautiful parks, hiking, and nature, to having a drink at The Tower, to visiting El Mercado and First Fridays, San Antonio has a lot to offer. Whether your guests are looking for a thrill, a cultural experience, or great entertainment with good company, the city can provide a wonderful experience. Enjoy these best spots to take visitors in San Antonio!