If there's one thing Texans love, it's barbecue. Put on your stretchiest pants and prepare your stomach for the best barbecue spots in San Antonio. We promise you'll be begging for seconds.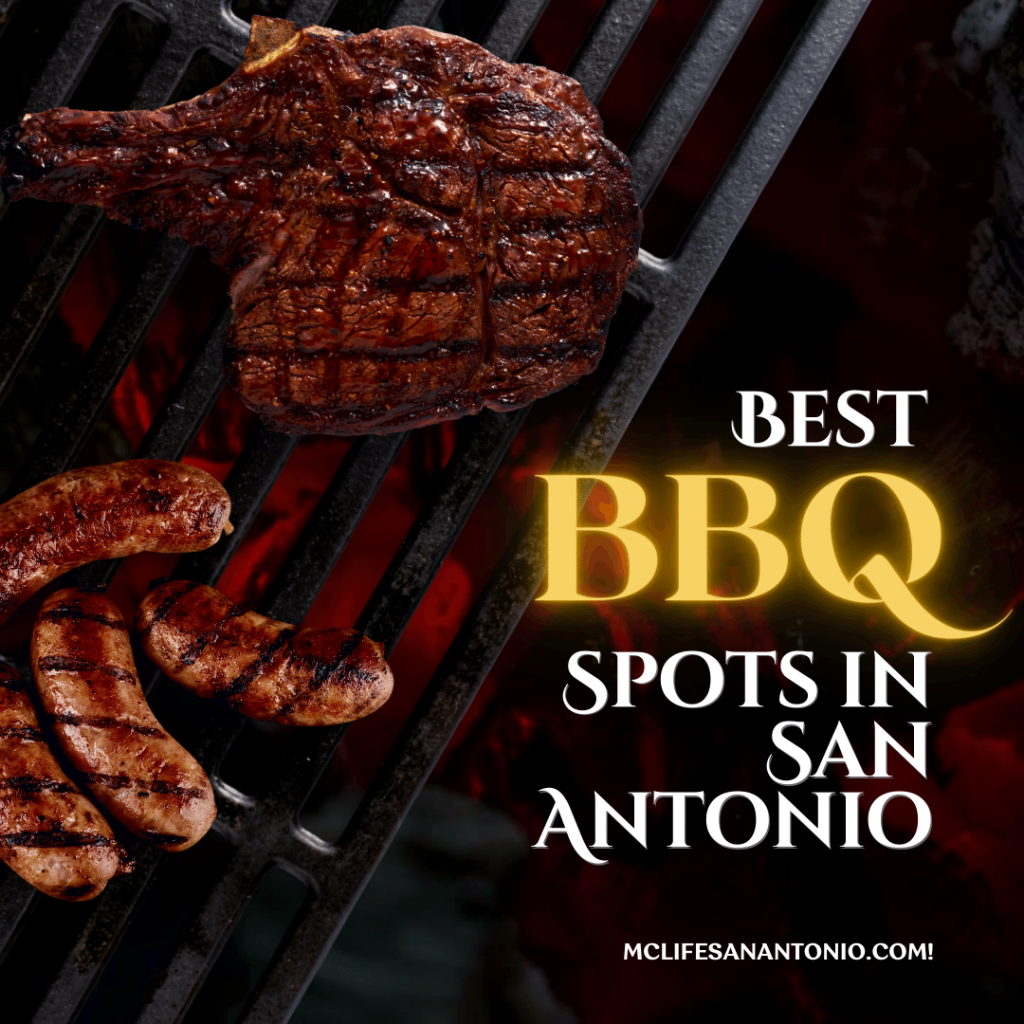 Best Barbecue Spots in San Antonio
The Big Bib prides itself on its Texas-style barbecue that they smoke for 14 hours with aged mesquite and oak woods to create the perfect smoke ring. In addition to its smoked meats, they serve traditional sides including potato salad, collard greens, coleslaw, and beans. They also push their untraditional casseroles including their number one sweet potato casserole, which is a gooey treat of sweet potatoes, brown sugar, and caramelized pecans. The Big Bib has been voted the best barbecue and brisket by Current Magazine, Express News, and News 4 WOAL.
This barbecue joint started as a food truck and now has its own location in the middle of town. The husband-and-wife team won the Barbecue Madness tourney in 2013, which encouraged them to expand into a restaurant. Get some food to go and enjoy it in the park or stay and dig into pulled pork, brisket, and ribs. Reviewers also suggest trying the mac & cheese.
Two Bros does it slow and low, or at least that's how their slogan goes. They cook all of their meats in custom-made smoke pits with their secret dry rub and a smoke bath. They offer cherry-glazed baby back ribs, turkey, chicken, pulled pork, and all of the traditional sides. It's the perfect place for family gatherings as they have live music, a bocce ball court, and a playground and sandbox for the kids.
Owner Augie Cortez has built up a loyal following for his barbecue joints. Located near the zoo and downtown, these two locations are great for getting traditional Texas barbecue. They have burgers, dogs, ribs, barbecue sandwiches, and plenty of sides to go around. These restaurants boast about a lively atmosphere, good service, and finger-licking food.
Rudy's is a laid-back, family style place that serves up some of the best peppery ribs in town. They use 100% oak in their pits, unlike the more common mesquite wood. If you love their spice and sauce combos, you're in luck, as they also sell them in the attached country store! Enjoy the red-checkered table-clothes and casual ambiance at Rudy's.
Like they say, Texas does everything bigger and better and barbecue is no exception. Your waistline may not be thanking us, but your tastebuds sure will be. We hope you enjoy all of these best barbecue spots in San Antonio.