One of the best parts of the holiday season is all of the sweet treats and savory eats. Here are 6 Christmas cookie recipes you should try this season: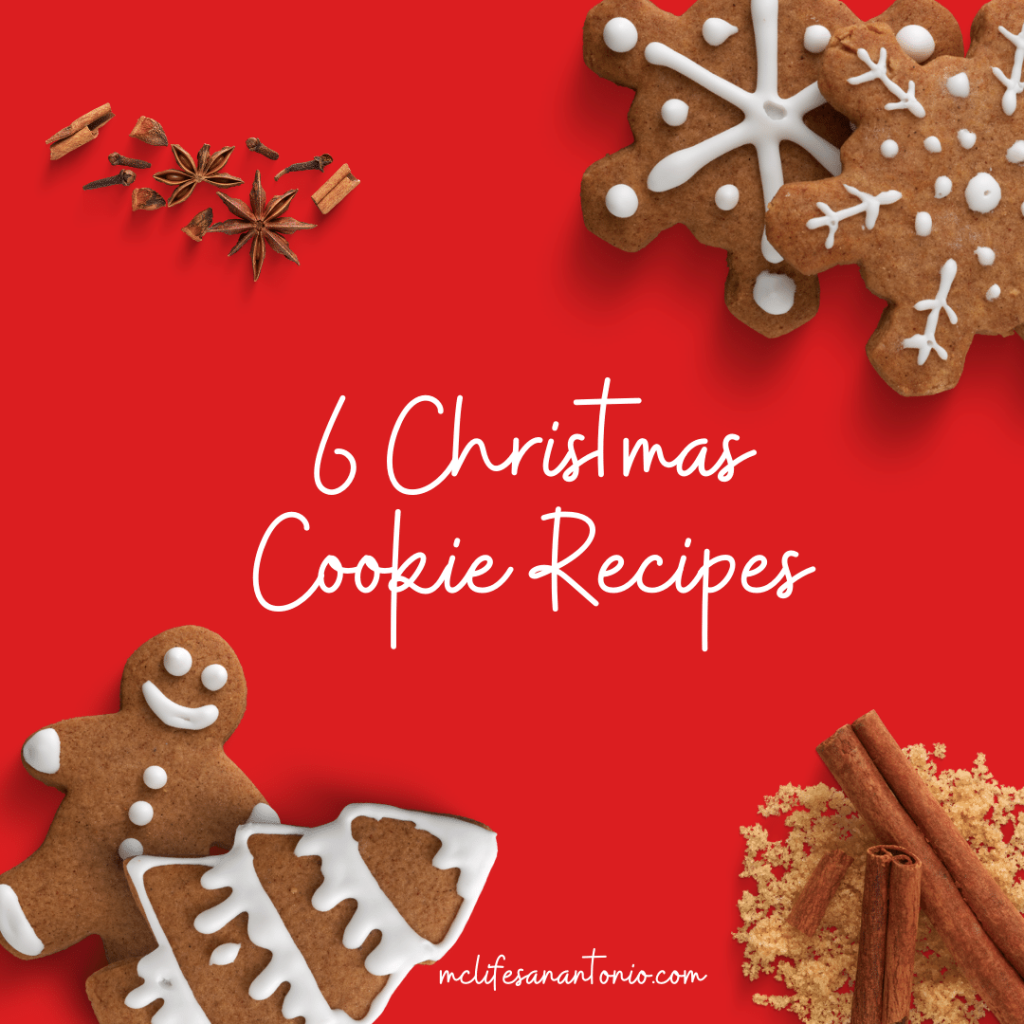 Holiday Cookies
Snickerdoodles
Start with a classic for your holiday baking. This snickerdoodle recipe from Betty Crocker is easy to make.
Preheat your oven to 375 degrees

Mix together flour, butter, and eggs

Form into small balls

Roll the balls in a sugar and cinnamon mixture

Bake 11-12 minutes

Add extra sugar and cinnamon on top
Buddy the Elf Cookies
If you love the movie "Elf" as much as we do, this is the Christmas cookie for you. Delish was inspired by Buddy's spaghetti and candy concoction, but found a way to make it edible. To make it you coat chow mein noodles in white chocolate and add marshmallows, chocolate syrup, and rainbow sprinkles.
Pizzelles
These Italian wafer cookies are both delicious and beautiful. You can make them in a snowflake or other winter pattern to make them special for the holidays. Here's a simple recipe from Allrecipes:
Whisk eggs until they are light

Mix in butter, sugar, vanilla, and lemon zest

Add the baking powder and flour

Put in the batter by teaspoonfuls into a pizzelle iron

Cook for about 30 seconds

Remove the cookies from the iron carefully and let them cool
Dulce de Leche Sandwiches
For another international Christmas cookie, let's head to Argentina. These are a little more involved, so make sure you're up for the task ahead of time. According to Good Housekeeping, you first have to make the cookie part of the sandwich, which involves flour, baking powder, cornstarch, cinnamon, butter, sugar, vanilla, and eggs. Then, you make the dulce de leche filling, which is made of sweetened condensed milk that sits in a slow cooker for eight hours. You then pipe the dulce de leche onto the cookies to make a sandwich. You also can use a hazelnut-cocoa spread and roll the sandwiches in sprinkles, chocolate chips, nuts, or coconut to make them extra tasty.
Gingerbread Cookies
Nothing smells quite like Christmas like gingerbread cookies. Take a look at this recipe from Food.com:
Mix together flour, baking powder, baking soda, ginger, cinnamon, salt, and cloves

In a separate bowl, whisk butter, eggs, and brown sugar together

Blend in vanilla, molasses, and lemon zest to the egg and butter mixture

Stir in the dry ingredients until smooth

Divide dough in half and let it sit at room temperature for at least 2 hours

Sprinkle your cooking space with flour and roll the dough to ¼ inches thick

Cut out cookies into your gingerbread man (or whatever shape you choose)

Bake at 375 degrees for 7-10 minutes

Let them firm up before moving them to a wire rack to cool

Decorate with icing or powdered sugar
Chocolate Chip Peppermint Cookies
If you want a more Christmas-feeling version of this classic, all you need to do is add a little more chocolate and some peppermint. Basically you make your favorite chocolate chip cookie recipe, add in some peppermint extract and cocoa powder to the dough, and sprinkle some crushed candy canes on top. Voila! It's a minty Christmas delight.
There are so many more types of seasonal cookies, from simple sugar to intricate international treats, so don't limit yourself to just one this holiday season. Holiday baking is part of the fun, so get out your rolling pin and start cooking these 6 Christmas cookie recipes!