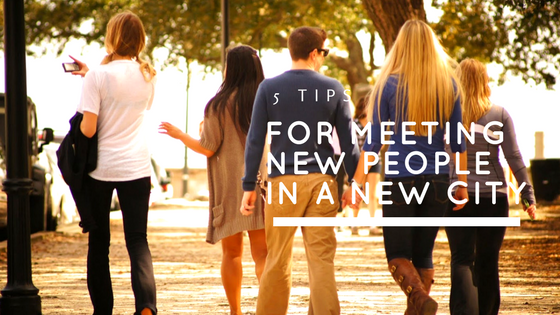 Moving to a new city is scary, especially if you don't know anyone. Even if you see people at your job and in your neighborhood every day, it still feels different than having a support group of friends and family. When you're new in town you have to put in a little extra effort. Here are a few ways you can meet new people in a new city:
1. Interact With Coworkers
If you're moving because you got a new job, one of the easiest places to meet people is at work. Your coworkers will know you're new to town and probably be open to showing you around and socializing after work. Be sure to attend any happy hours or activities your workplace has to offer to meet as many people as possible. You also shouldn't be afraid to ask your coworkers to hang out for lunch or after work.
2. Be a Good Neighbor
We hope to offer more than a place to rest your head at night, but rather foster a community at our MC Life apartment complexes. This is why we have communal spaces, such as the business center, clubhouse, and green spaces where you can meet and interact with your neighbors. When you move in, be sure to introduce yourself and be friendly with your neighbors. You never know who might be in a similar situation to you and looking for a new friend.
3. Join a Club
Use your hobbies and interests to your advantage after you move. If you love playing sports, look for a local league where you can join a team. If you love to be out in nature, look for a group that goes hiking, running, or biking around your neighborhood. With apps and websites like Meetup, you can find other people who have similar interests to you and are looking to do things with other people.
4. Take a Class
Remember how easy it was to meet friends when you were in school? You sat next to the same person every day and had something in common to talk about (the class). Find something you've always wanted to learn and sign up for a class at your local community college or other type of learning center. You can take cooking, art, music, language, or other types of classes to meet new people in a casual environment.
5. Get a Dog
Who can resist petting an adorable dog? We know we can't! Walk around the neighborhood with your dog and see how many people stop to talk to you (it will probably be a lot). You also can go to the dog park and training classes and make friends with other dog owners. Plus, it gives you something easy to talk about. It's a win-win.
We know how challenging it is to meet people in a new city. Check out all of our community activities and be social. You'll make friends before you know it.