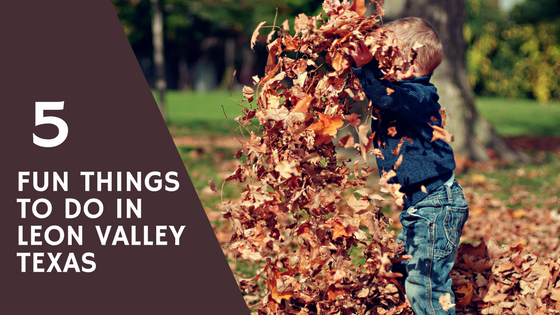 There's more to San Antonio than the River Walk (although it's beautiful). Take some time to explore other areas of the city and find new things to do. If you're considering moving into The Place at Shadow Valley, or are just in the area, here are five fun things to do in Leon Valley:
Eat and Eat and Eat
Texas is known for its delicious food. Whether you're looking for barbecue, Tex-Mex, burgers, drinks, or dessert, you can find some of the best options in Leon Valley. Try some San Antonio staples, like puffy tacos, but be sure to pace yourself as you eat your way through the city. If you're looking for some of the best local spots, be sure to check out our blog posts (such these for Mexican food and ice cream).
Go to the Aquarium
Just down the street from The Place at Shadow Valley you and your family can experience rainforests, deserts, and oceans at the San Antonio Aquarium. Take your kids to hand-feed sharks, see stingrays, and learn all about nature and animals they don't see every day. This is the perfect place for a weekend outing with the family or for a unique date night. After all, who doesn't live exploring the depths of our oceans?
Enjoy the Outdoors
San Antonio has amazing weather all year round, so get outside to enjoy it. Go for a bike ride, walk, or run around the beautiful Raymond Rimkus Park close to our property. There's plenty of open space to play soccer, baseball, tag, kickball, frisbee, or other games with your family. Take the kids to the playground for a nice day outside, and follow it up with a picnic.
Drive Fast
Although you should always drive the speed limit on the streets of Leon Valley, you can break out your inner speed demon at K1 Speed. This facility has state-of-the-art, high-performance, all-electric karts that give you the ability to zoom around the track as fast as you dare. Whether you need a little thrill on a date night or an exciting place for a birthday party, people of all ages will love this fun activity.
Take in a Baseball Game
You can't believe the World Series is over and Texas came out of it with a big win! You want more and more baseball and can't wait for next season. Instead of traveling all the way to Houston, take in a minor league game in your own backyard. Head over to Wolff Municipal Stadium to see the San Antonio Missions minor league baseball team play. Grab your foam fingers, a hot dog, and the best seat in the house for a great day of baseball.
There are so many fun things to do near The Place at Shadow Valley, so we hope you love Leon Valley as much as we do. If you have a favorite thing to do nearby, tell us about it in the comments!