While Texas is amazing to visit all year round, the Lone Star state has different things to do during the winter months because of its temperate weather. Get outdoors and experience all that Texas has to offer with these 5 essential Texan winter activities!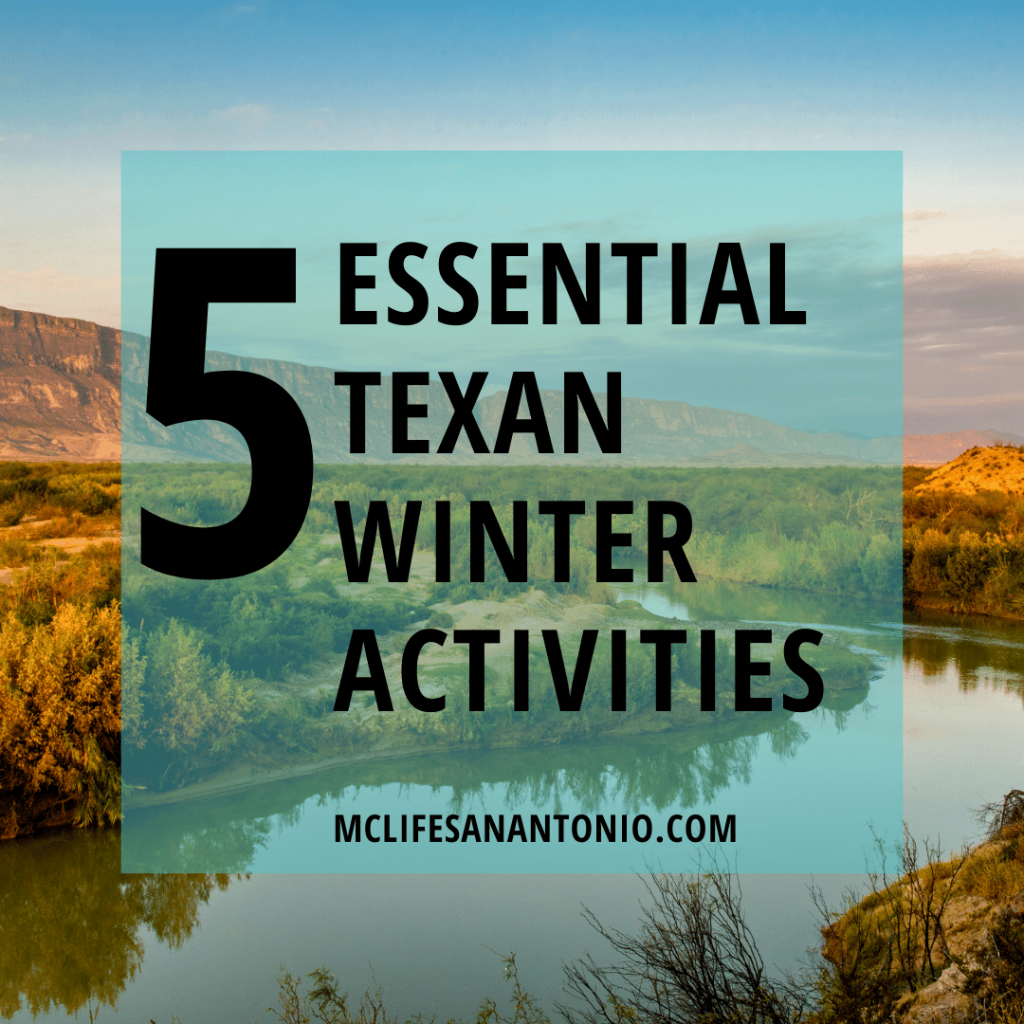 Get Outside in the Wintertime!
Get on the Green
Many parts of Texas have mild winters where the temperatures stay around the 60s and 70s, making them perfect for golfing. Last year, Memorial Park Golf Course in Houston reported having 192 golfers in one day, according to Visit Houston. But Houston isn't the only area where you can find luxurious golf courses and perfect weather. Take a look at these golf resorts and packages from Texas Outside to get an idea of where you want to get on the green this winter.
Go to the Beach
Instead of braving the summer crowds, head to one of Texas' many beaches this winter. Temperatures along the Texas coast are similar to that of Miami, mostly in the high 60s and low 70s. It's the perfect time to walk in the sand, hear the waves crashing along the shore, and enjoy a beautiful sunset over the water. As a bonus, because it's the off season, you can find highly discounted prices. Some great Texas beach locations to visit include South Padre Island, Galveston, and Corpus Christi.
Make a Giant Catch
Trout fishing is extremely popular along the Texas coast between December and March. The Texas Parks and Wildlife Department (TPWD) stock rainbow trout from state hatcheries to place in Texas waters. Because the weather is colder, you also will see some of the biggest spotted seatrout during the winter. Salt Water Sportsman suggests heading to four different types of terrain for the best fishing in Texas: deep reefs, south shoreline (Boiler Bayou, Hog Island, and Kain Cove), mid-bay reefs (East Matty, Three Beacon Reef, and Long Reef), and mud flats (East Bay, Brown Cedar Flats, and Catch-All Basin).
Experience a Boat Show
Even Texas has some bad-weather days when you feel like you need to stay inside. But don't worry, there's still plenty to do. Boat shows are popular attractions in Texas because they give fishermen, water sports enthusiasts, and outdoorsmen a chance to see new equipment and have new experiences. Plus, many of the shows offer great deals on boating and fishing equipment. Some of the best shows include the Houston International Boat & Travel Show, Austin Boat Show, San Antonio Boat Show, and Dallas Boat Show.
Catch Sight of Unique Birds
Texas ranks only behind California for the 650 types of birds that can be found within its borders. Because of its size, Texas has many different types of habitats including swamps, deserts, and plains, so birding is an attractive pastime in Texas. Audubon has a list, and some of the most famous spots include Bolivar Flats, Big Bend National Park, High Island, and Aransas National Wildlife Refuge.
There's more to winter than snow and staying inside with a fuzzy blanket. The Lone Star state has exciting winter activities that the whole family can enjoy, so get out there and have fun with these 5 essential Texan winter activities. Looking for more to do around San Antonio? Check out our bucket list!