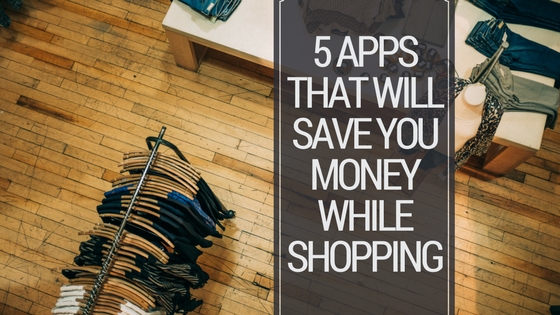 Why pay full price when you don't have to? We get that you're on a budget, so we're here to provide you with some of the best money saving apps to use when you're out shopping. From rebates and coupons to comparisons and deals, here are five shopping discount apps to save you money:
Save money on your weekly grocery store trip with this app. You can compare prices of items at more than 65,000 grocery and drug stores to find the best deals before you head out to run your errands. You also can search for discounts on items you need (such as when you have to run out to grab toilet paper — we've all been there), and find which store has the best prices. If you have a favorite brand or product that you've been waiting to go on sale, Favado can send you an alert so you won't miss it. Favado is free to download on iOS and Android.
This shopping app works like a rebate program. Once you download the app you complete simple tasks to unlock rewards for the items you want. Then, head out to the store to buy the things you've unlocked. Scan the barcodes of the products you're going to buy, and upload a picture of your receipt to complete the verification process. Ibotta deposits cash into your app account within 48 hours. Pretty easy, right? Ibotta is free to use on iOS and Android.
Groupon is a popular money saving app. You can find deals on products, things to do and even vacations and travel. Simply search for an item or experience and see what deals are offered in your area. This is great for planning a fun day out with the family (we know how expensive that can be) and trying something new. Groupon is free on iOS and Android.
This app sends you gift cards to your favorite stores when you complete tasks. You can earn rewards for walking into a store, for scanning products, for making a purchase, for submitting a receipt, or for watching a video. Once you have enough points (called kicks), you can choose a gift card and go shopping. Shopkick is free to download on iOS and Android.
If you're obsessed with coupons, this is the app for you. Coupon Sherpa scours the internet for coupon codes to help you save without spending tons of time clipping coupons. All you have to do is search for the item you're looking to buy and show the code to the cashier. Use it to plan your shopping trips or search for last-minute items while you're in the store. Coupon Sherpa is free for both iOS and Android.
Shopping apps have made it so much easier to save on the items you buy all the time. Don't waste time clipping coupons or searching the internet for deals, and download these useful apps instead. If you have any great money saving tips, leave us a comment below!