If you are looking for things to do in San Antonio that won't break your budget you have come to the right place. We're sharing our top 10 things to do in San Antonio for free today so you can get out there and enjoy the city without spending any cash!
Life is always expensive but it's been more so lately, instead of hiding away and resigning yourself to the fact that you can't go and do as many things as you once could, use this list to bulk up your experiences and adventures this summer.
There's tons to see and do here in San Antonio that you can do for free! A lot of these activities are also family friendly choices so you can all get out and enjoy life without having to worry about your budget.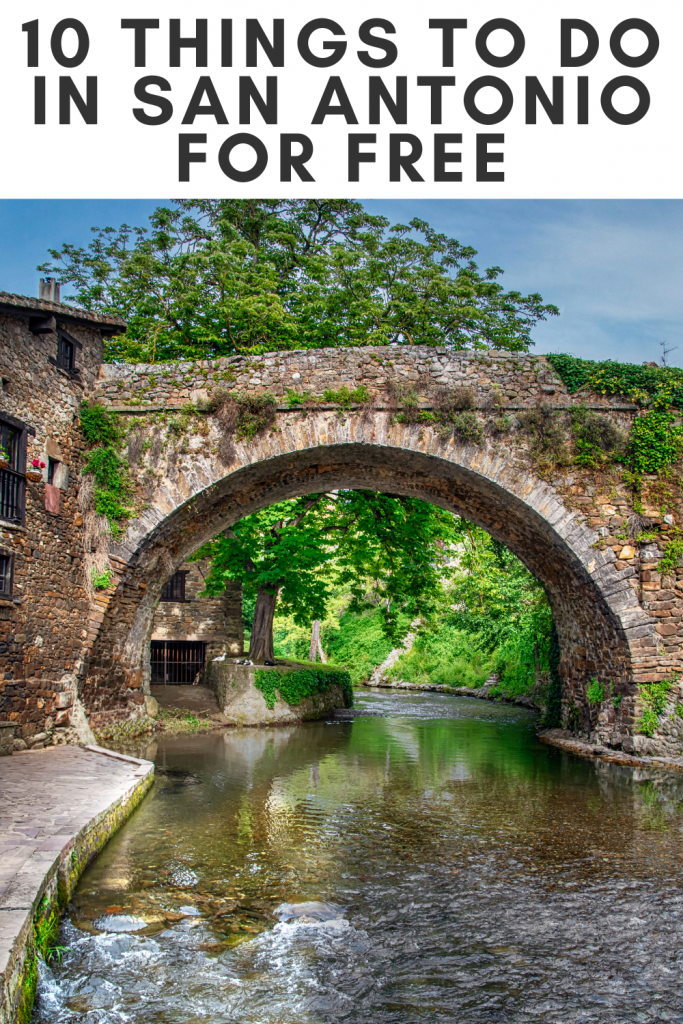 Summer is one of those times when we all want to get out and explore. I love having things to look forward too during the summer but realistically we can't all afford to be planning little vacations every month, right?
Use this list to help plan some things so you have stuff to look forward too that isn't costly. There's no guilt because you don't have to spend any money and who knows, along the way you might also learn something!
10 Things To Do In San Antonio For Free:
Alright. Let's dive on in and see what we can do here in San Antonio without spending any money. Some of these activities will have the opportunity for spending money so if you find yourself with a little money you want to dedicate to something fun you'll definitely be able to enrich these experiences on some level with a little spending.
That said, you can still learn, experience, and enrich your life here in San Antonio without spending any money, let us show you how!
Hiking is a great way to get out and enjoy some fresh air without spending any money. These hiking trails in San Antonio are pet friendly! You can move your body which will help you feel better while also being a lot of fun!
These are our favorite bike paths here in San Antonio. You can take your bikes out for a ride, even pack a picnic lunch to enjoy at the end before you turn around and come back. It's a great way to enjoy the day without having to spend money or head out on a trip!
These day trips from San Antonio are great if you have the option to spend a little money on gas. If you pack some food and snacks and take off for a day trip you can enjoy some time together as a family or with your significant other without having to do any planing.
There's no need for reservations or entertainment, just turn up the radio or have a nice long chat, the possibilities are endless.
Dog parks in San Antonio are actually a great place to check out even if you don't have a dog. Most people who frequent dog parks are pretty chill when it comes to their pets and usually these dogs are happy and friendly.
If you want to hang out with some very good doggies and have some fun you can always head to the dog park for some wagging tails and fun. It's also a great time for your pets if you have some pups who also need a boredom busting activity!
The Riverfront in San Antonio always has something going on. There are displays at the holidays and always some kind of community thing happening. It's a great place to take a nice walk and hang out as well if you just need something to do for the afternoon!
The Alamo
If you have never been or if you just need something cool and fun to go do, check out The Alamo. It's a huge part of the history of this region and you are bound to learn something new every time you visit!
Japanese Tea Garden
3853 N. St. Mary's Street, San Antonio, TX 78212, (210) 559-3148
If you want to do something a little different or you just need a new place to explore, the Japanese Tea Garden is a great choice! A great spot for a nice date night if you are looking to surprise your significant other but don't have any extra wiggle room in the budget. Take a nice stroll through the gardens and relax!
Market Square
There is so much to see and do in Market Square. You don't have to spend money but it's a great place to find local wares that are inexpensive as well! It's always vibrant and full of other people who are looking to explore and have a nice day!
The DoSeum
2800 Broadway San Antonio, Texas 78209, (210) 212-4453
If you have kids you have to put this one on your list. It's a museum but for doing stuff! It's a great way to get little STEM lovers out there and using their hands and brains. An excellent choice for a learning activity that doesn't have to cost any money!
Phil Hardberger Park
1021 Voelcker Lane #4 San Antonio, TX 78248 (210) 492-7472
If you have an outdoorsy family who likes to explore you should check out Phil Hardberger Park. It's a great place to have a little local journey and there's tons of trails to check out in this plush natural landscape!