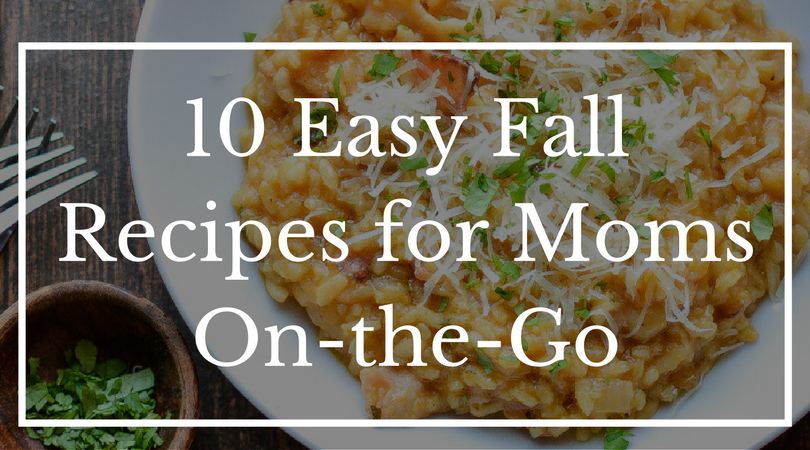 We already know you're a superstar. Between work and family you have a lot of responsibilities. When you add on the dreaded question of what's for dinner, you may feel the need to pull your hair out. If you're feeling overwhelmed and short on time, try one of these 10 easy fall recipes:
Nothing says fall quite like a bowl of chili and cornbread. This is especially true in Texas, the birthplace of chili. Make a healthy pot of chili in under an hour for a hearty and delicious dinner for your family with this recipe from Food Network. You'll get plenty of vegetables, protein, and praise for this meal.
You can't have a list of fall recipes without a large helping of pumpkin. Instead of making a rich and fattening white sauce, go for a creamy pumpkin puree for a filling pasta dish. Along with the health benefits, this recipe from Yellow Bliss Road only takes 20 minutes from start to finish. Simply cook your fettucine noodles and top it with a pumpkin and fall spice sauce, and you're done!
You can't go wrong with a classic chicken and vegetable dinner. Give them an quick roast in the oven with some delicious spices, and you'll be sitting at the dinner table in no time. Check out the full recipe from Cooking Classy.
For those chilly fall nights, warm your family up with a chicken pot pie soup. It has all of your favorite ingredients, is easy to make, and is perfect for leftovers after a long day of work and school. Gimme Some Oven has an easy-to-follow recipe.
Dig into your Mexican roots with a classic cool-weather dish: posole. You can make this as spicy as you want and in large batches. This is the perfect recipe for busy moms.
For another healthy pasta substitute, look no further than spaghetti squash. All you have to do is bake the squash and a few other vegetables, and then scrape the squash to make pasta-like strands. This is a vitamin-rich and low-carb meal for the whole family.
You can never have too many chicken recipes up your sleeves. This healthy dish combines savory rosemary and parsley herbs with bright lemon citrus flavors to make a flavorful meal. Once you add in the broccolini, you have a lot of vitamins and nutrients (as well as plenty of flavor) to make this one of your family's favorite recipes. Learn how to make the full dish from Country Living.
Pumpkin and bacon? What more could you ask for in this easy fall recipe? All you have to do is cook the onions and bacon, add in the rice, and then mix in the pumpkin puree. As long as you can stir a pot, you can make this dish. Here's the whole recipe from Cooking and Beer.
For our final go-to chicken recipe, we're adding in our favorite ingredients: butter and garlic. You can't get tastier than that. In under 40 minutes you have a tasty meal that your family will love. And the best part is that you can make it in one pan!
If you're not sick of fall vegetables yet (we certainly aren't!), try this tasty pasta dish. This meal is filling, flavorful, and delicious with sausage, cheese, vegetables, and, pasta (of course). It doesn't take long to make or a lot of brain power, making it the perfect dish when you're tired of the same-old thing.
We understand what it's like trying to be a super mom. Don't make dinner a dreaded chore, but rather the best (and easiest) part of your day with these recipes for busy moms.