Building Your Own Community: MCLife San Antonio
Building your own community begins with each and every one of us! The great thing about building a community here at MCLife San Antonio is that you have all the keys right at your fingertips. There's so many easy  ways to meet your neighbors, property staff, and other community members in order to turn strangers into friends and foster a sense of belonging for everyone in your community.
Today we're talking all about how to get out there and cultivate a sense of belonging and community for yourself and others. We're going to talk about easy ways to meet new people, simple steps for making new friends, and how to get active in your community to help build that overall sense of belonging.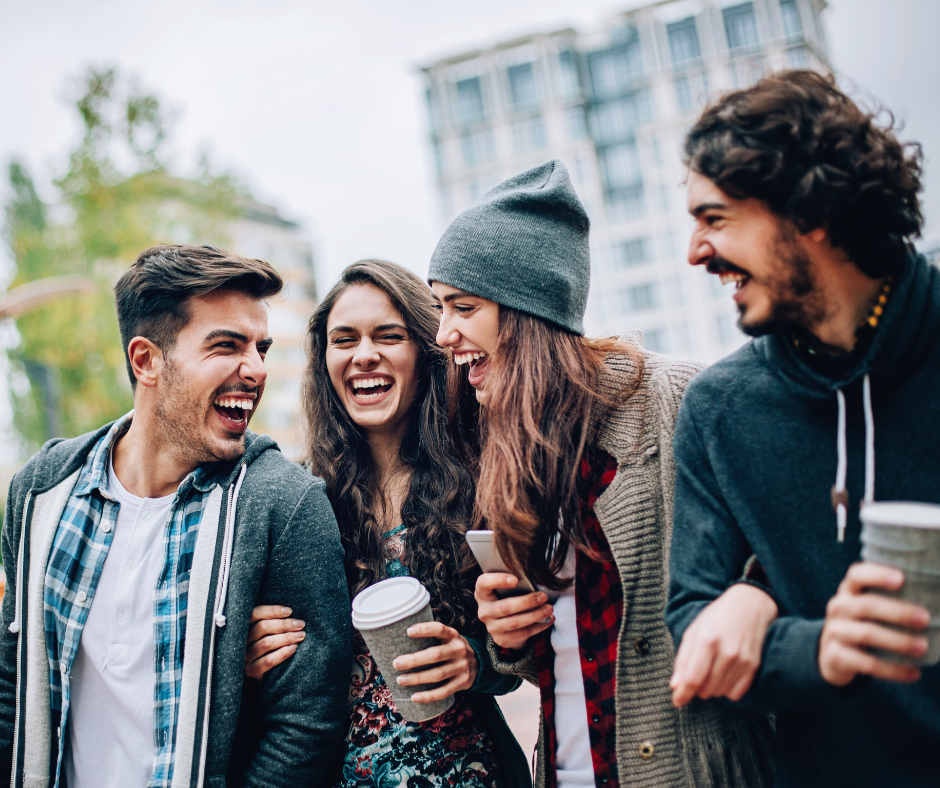 Building Your Own Community: MCLife San Antonio
Let's get to work and learn how to build our own communities here in MCLife San Antonio. It's easier than it seems and it doesn't take a lot of money or time to get started. It's a great day to have a great day and make some new friends…let's go!
Introduce Yourself
You can't meet people if you are never willing to introduce yourself. Sometimes all it takes is saying "hello" and giving a stranger a handshake or your name. It's easy to get started once you are willing to be the first to reach out! Before you know it you'll be connecting with people who are already doing the same things as you. Introduce yourself to people on your morning dog walk, say 'hi' to the folks you see regularly at the gym. Offer to hang out with people you meet poolside. The possibilities are endless!
Put Yourself Out There
It's no secret that the last few years have been tough. It's left a lot of us feeling isolated, lonely, and a little shy of meeting new people. Now that it is safe to do so we need to work on getting back out there and putting ourselves back out there. We have to be willing to meet new people and interact in order to make new friends and build up our communities! Go for a walk around the community, check out our monthly events…more on that below…and just see who you can bump into around your community. You don't have to be very adventurous in order to meet new people and make friends!
Offer To Help
If you have a skill, side hustle, or just some extra time on your hands you can offer to help those you meet. If you see someone doing something you could help with, offer to lend a hand. A great way to build your community and foster a sense of belonging for you and others is to get involved and connect by helping on another! You never know your kindness might spark a ripple effect that makes a big impact on your community.
Sharing Is Caring
One of the easiest ways to really connect with people is to share something with them. A story, a beer, some food by the grills, etc. Head on out to the common areas and amenities to find people who already enjoy the same things as you! It's an easy way to share something with someone who can easily become a friend.
Join In!
Here at MCLife San Antonio we host monthly social gatherings at our communities which means you have a chance each month to engage with your community and get involved with your neighbors. It's easy to turn those people into friends when you are hanging out and doing something together. You automatically have something in common to help break the ice!
Make sure to follow along on social media for updates about the events, timing, etc.
At the end of the day, as with most things in life, you are only going to get out of something what you are willing to put in. With a little effort and perhaps some fun, you'll be connecting with new people, making changes, and impacting your overall community more than you know!
Let us know in the comments what your favorite way to meet new people and make new friends is so everyone can join in the fun!
Apartments in San Antonio | Pet Friendly Apartments
San Antonio is a great city to live in! If you are relocating to the area, looking to upgrade your current housing situation, or need to find 100% pet friendly apartments in San Antonio we've got you covered!
The Place at Castle Hills and The Place at Oak Hills are just two of the best apartments in San Antonio. Our MCLife communities offer a unique opportunity for you to have the best of luxury accommodations and affordable apartment living. We have features, amenities, and upgrades that you just won't find anywhere else.
San Antonio Living | Living in San Antonio Posts
San Antonio is a fun and exciting place to call home. If you are looking for more ways to get out there and find the adventurous side of San Antonio then you won't want to miss out on these posts!
It doesn't matter if you want pet friendly options, outdoor adventures, outdoor activities or just plain old knowledge about San Antonio we've got you covered with all the posts below: